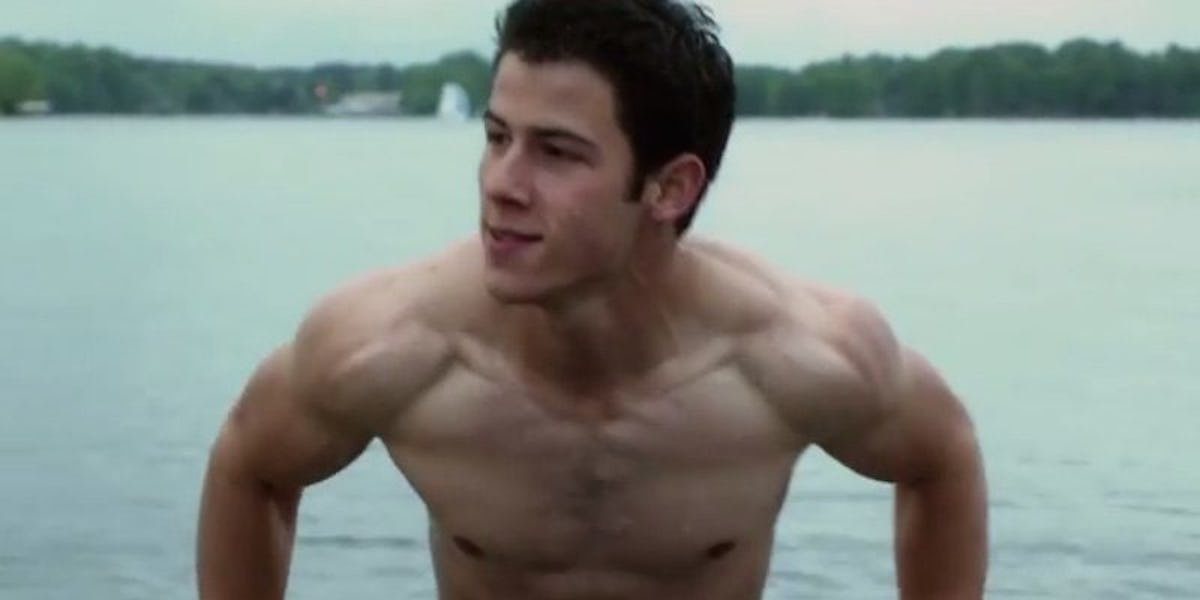 Nick Jonas' 'Careful What You Wish For' Trailer Is Almost Too Hot To Handle
YouTube
Watch this, and then, try to tell me you didn't immediately (just briefly) think of Nick Jonas and Kate Hudson's not-so-secret, not-technically-a-relationship relationship.
In the trailer for his new movie "Careful What You Wish For," Nick Jonas plays a guy who begins a sexy summer affair at the lake with his older (but very hot) married neighbor, played by Isabel Lucas.
OK, so to review, the movie involves 23-year-old Jonas and 31-year-old Lucas, who also happens to be blonde, like 37-year-old Hudson.
All I'm saying is, perhaps, Jonas was simply preparing for the role by hanging out with a beautiful older woman, aka Kate Hudson.
Anyway, that's where the real-life connections end. Totally breaking away from his Disney/Jonas Brothers days, Nick's new role has a bit of a dark twist.
In the trailer, it quickly becomes clear this isn't your typical, flirty, May-December romance, as Lucas' character is married to a seemingly abusive husband, and things get complicated, violent and maybe even deadly.
The movie has all the makings of a perfect summertime flick -- sort of a cross between "The Graduate," "Safe Haven" and "I Know What You Did Last Summer."
Plus, you get to see Jonas without his shirt on A LOT, so there's that. Buying tickets to the film might actually be a better investment than tickets to his Future Now Tour as I've seen no indication he goes shirtless on stage.
The film opens up in theaters on June 10.
Citations: The First Trailer for Nick Jonas' Erotic Thriller is Here (Cosmopolitan)