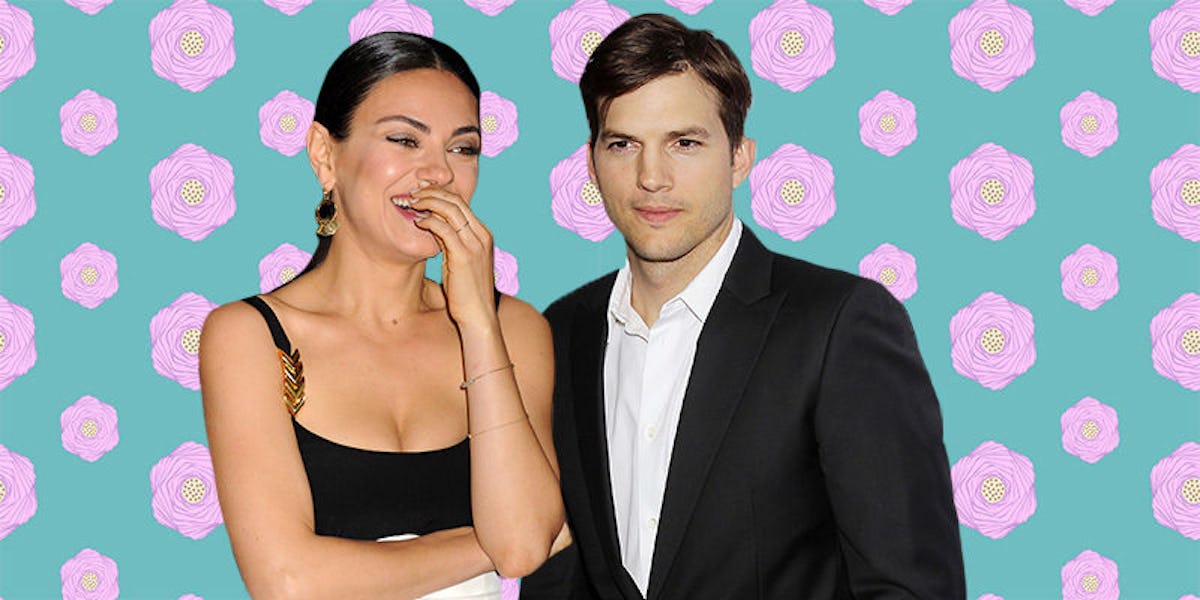 Mila Kunis Reveals The Adorable Way Ashton Kutcher Helps Around The House
REX/Shutterstock
Let's just say Ashton Kutcher knows his way around a creaky door… IF YOU KNOW WHAT I MEAN!*
*I mean this literally. He can fix actual creaky doors. This isn't a sex thing; get your heads out of the gutter.
I'm sure he's fantastic at that, too, but what happens between a man and his lady behind closed doors is their business**. You should be ashamed of yourself.
Mashton (Mila Kunis and Ashton Kutcher) have got to be the number three most likable Hollywood couple, right behind K-Bax (Kristen Bell and Dax Shepard) and Jeigend (John Legend and Chrissy Teigen). They just seem sooo cool, like you'd WANNA do corny couples things with them.
Go ahead! Try and tell me you wouldn't JUMP at the opportunity to splurge on a couples' make-your-own-pottery-night Groupon! That night sounds delightful AF.
Mila stopped by "The Talk" on Wednesday to chit chat about her upcoming movie, and I could honestly listen to her talk about their relationship all day.
She told "The Talk" hosts,
He's a Midwestern boy and his dad is a carpenter, so he makes things. You know, I don't really have a plumber or handyman. I have a husband, and so like, I have a genuine 'honey-do list' for the weekend where I'm like this is a bad drawer figure this out. This door is squeaky.
Too. Effing. Relatable.
**OK, sorry for yelling earlier. If you really wanna know about Ashton's penis, you should watch this video where Mila reveals he's rocking a PBR can between his thighs.
MILA! IF YOU'RE READING THIS, PLEASE EMAIL ME ABOUT POTTERY NIGHT!
Citations: Mila Kunis Gushes About Ashton Kutchers Secret Talent (E! News)