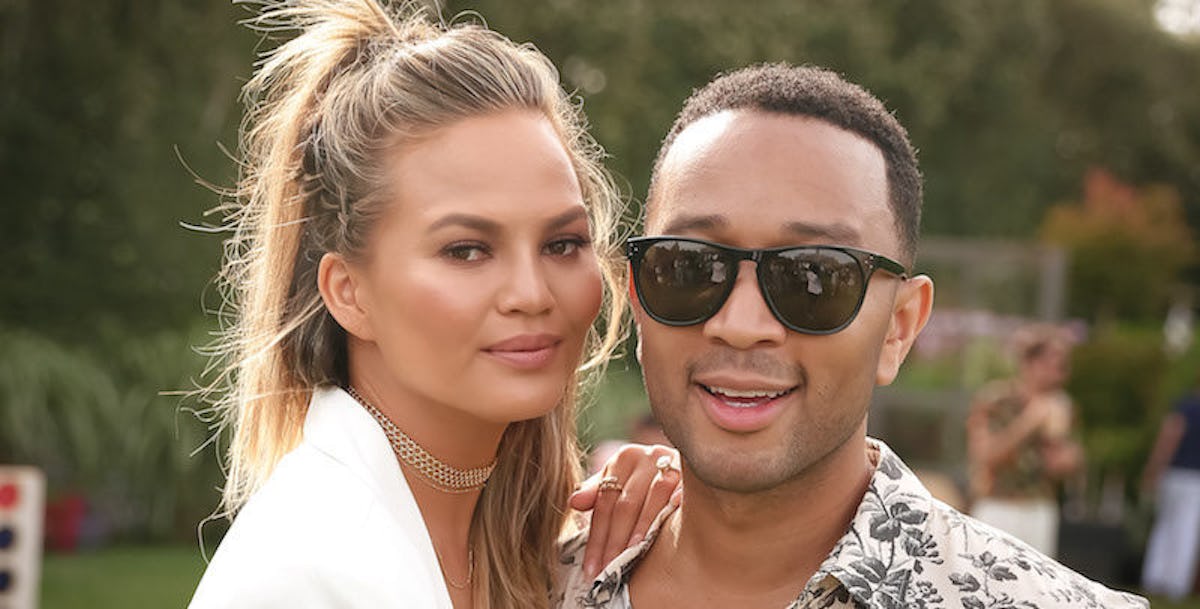 Chrissy Teigen And John Legend Recreate 'All Of Me' Video With Baby Luna
REX/Shutterstock
Chrissy Teigen and John Legend are just too cute for words.
The couple is currently on vacation in Northern Italy with their daughter Luna. The trio seems to be having an awesome time at Lake Como, according to Chrissy Teigen's social media posts.
This place is extremely special to the "Sports Illustrated" model and R&B singer because it's where they got married three years ago.
ISN'T THAT THE CUTEST THING? Now Chrissy and John are experiencing the beauty of Lake Como with their baby girl.
Just wait, it gets even more adorable. Perhaps you remember John Legend's "All of Me" music video.
The video stars Chrissy Teigen and is all about their love for each other. It's seriously so romantic, and the shots are gorgeous because it was taken right by the lake.
WHY CAN'T I HAVE A LOVE LIKE THIS?
Chrissy and John actually took Baby Luna back to the home where the magic started. I'M SERIOUS. JUST LOOK!
Chrissy Teigen added several Snapchats of her family on their way to the house. Look at Baby Luna. Isn't she precious?
This is such a beautiful moment. I'm honestly tearing up.
Can you say "couple goals"?
Also, check out this view. Yeah, it's pretty unreal.
Welcome to this incredible place, Baby Luna!
Chrissy and John even recreated scenes from the "All Of Me" music video.
Three years later, and they're more in love than ever.
BRB, sobbing.