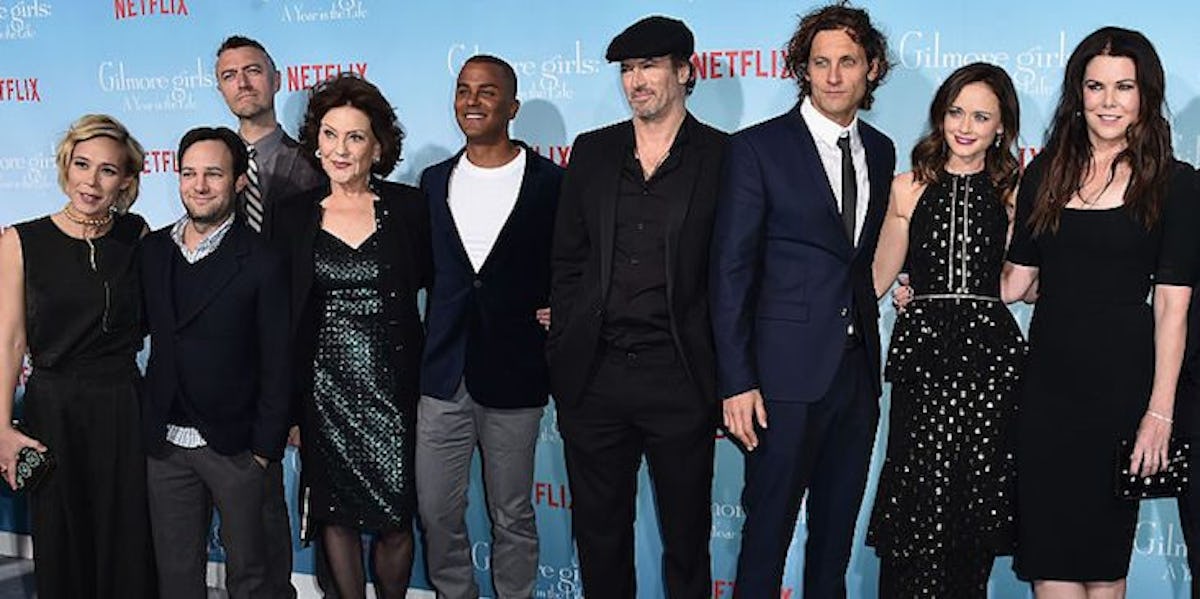 There Was An Accidental 'Gilmore Girls' Reunion And The Pics Will Make Your Day
Alberto E. Rodriguez / Getty Images
Gilmore Girls actors Melissa McCarthy and Yanic Truesdale just happened to bump into each other in Greece, because I guess that's a thing that happens when you're a successful actor.
This news comes from Truesdale (AKA Michel Gerard), who posted a pic of his unexpected reunion with McCarthy (AKA Sookie St. James) on Instagram.
Truesdale wrote in the caption,
I love when this happens! By coincidence, we both booked a vacation at the same time in Greece! #magicaltiming #bestvacations
And even Lauren Graham made an appearance at the Greece reunion... sort of.
Lorelai was there in spirit, in the form of Lauren Graham's autobiography, Talking As Fast As I Can, which came out last fall.
So it was basically the Dragonfly Inn, Greece Edition.
This is hardly the first Sookie and Michel reunion since Gilmore Girls. Truesdale and McCarthy have been close friends for years and see each other regularly.
In fact, Truesdale even told Elite Daily he spent this past Thanksgiving at McCarthy's house — apparently she is a fantastic cook.
McCarthy made only a brief appearance as Sookie in the recent Gilmore Girls: A Year in the Life Netflix series, due to her busy schedule. But Michel and Sookie did manage to sneak in one fight about granola, just like old times.
And if that's not enough of a Gilmore Girls reunion for you, don't worry — there's still more to come.
Both Alexis Bledel (AKA Rory Gilmore) and Milo Ventimiglia  (AKA Jess Mariano) were nominated for Emmys this year, for their roles in The Handmaid's Tale and This Is Us, respectively.
So hopefully we'll get a nice reunion pic when the 69th Emmy Awards airs on September 17 for all you team Jess and Rory shippers out there.
In the meantime, you can always just do the same thing you do every day — binge watch Gilmore Girls on Netflix.