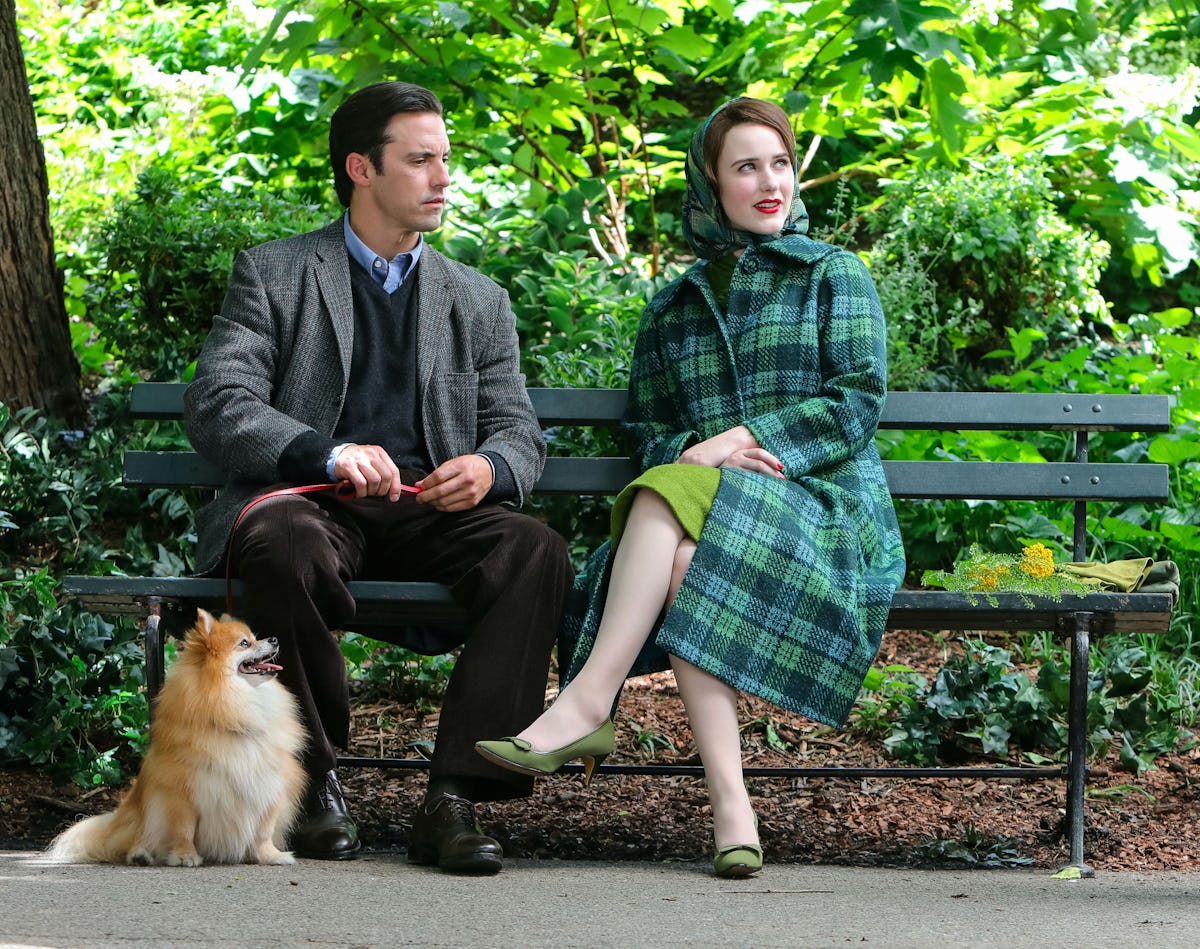 A Gilmore Girls Fave Is Joining The Cast Of The Marvelous Mrs. Maisel
Jose Perez/Bauer-Griffin/GC Images/Getty Images
It's been over a year since The Marvelous Mrs. Maisel Season 3 concluded, and the wait for more episodes has been brutal. Luckily, Season 4 was quickly greenlit after Season 3's launch, with production slated to begin in the spring of 2020. However, like much of Hollywood, that was put on a long-term delay when the coronavirus pandemic rolled in. As productions slowly picked back up at the end of August, hints that Amazon Prime's hit was gearing back up began to surface. It took a few more months, but The Marvelous Mrs. Maisel Season 4 filming has now gotten back on track for 2021 and new cast members have been announced for the season.
Things weren't great in the world of Midge Maisel when fans last laid eyes on her. Season 3 was a time of triumph, as the budding comedian was tapped as the opening act for famous singer Shy Baldwin. Despite her inexperience (and the irritation of Shy's manager Reggie), Midge did pretty well on the road. She did a stint in Vegas and got to go to Miami. She even slow-danced around a relationship with real-life groundbreaking comedian Lenny Bruce, though nothing ultimately happened between them.
But then Midge's high-flying plans to head to Europe crashed to the ground. Her set at the Apollo Theater may have brought the house down, but in the wrong way — she foolishly hinted at Shy's closeted sexuality, much to his horror and outrage. As Shy's plane took off for Europe, Midge and Susie were left standing on the runway, both their dreams dashed.
Here's what to look forward to in Season 4: