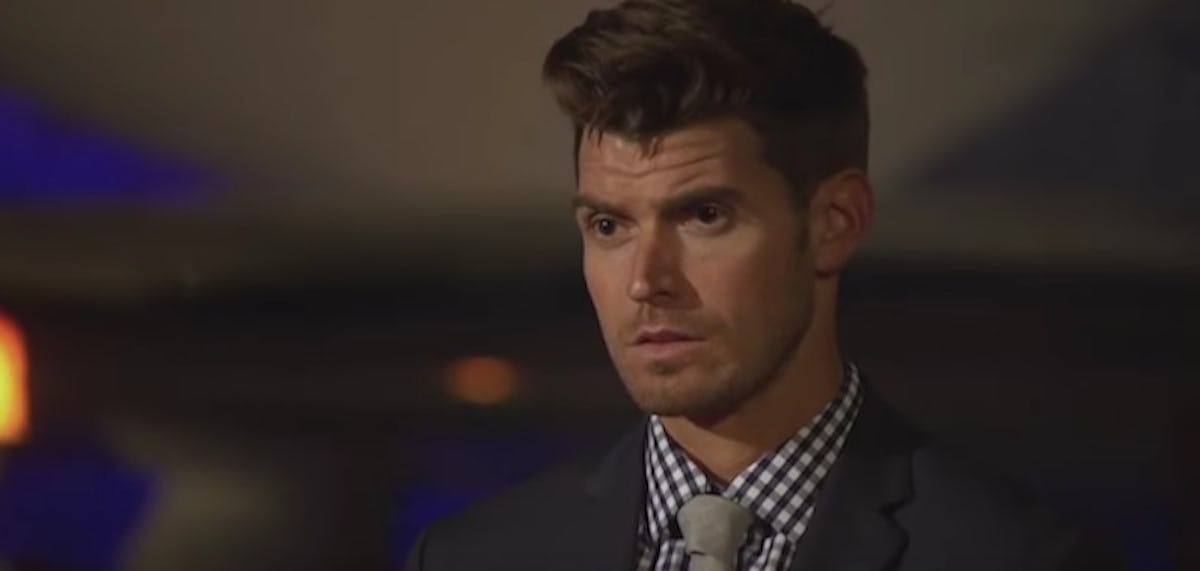 Luke Pell Says He Was Supposed To Be The 'Bachelor' And Fans Are Livid
ABC
This season of "The Bachelorette" has been a freakin' emotional rollercoaster, and it's not getting any easier.
After the season's dramatic finale, we were all unsure about sending our dear, sweet JoJo off into the world with the bad boy of the season -- ahem, we see you, Jordan.
To top THAT off, we learned the next Bachelor isn't even one of the heartthrobs we just spent a valuable chunk of our year learning to adore. Nick Viall, the chosen Bach, was runner-up on both Andi's season in 2014 and Kaityln's season in 2015.
It's obvious Southern-sweetheart Luke Pell should have been the next Bachelor, and the world was pretty pissed when he wasn't chosen.
But here's a game changer: HE ACTUALLY WAS.
Luke Pell was originally supposed to be the next star of "The Bachelor," but quickly had the rug ripped right out from underneath his feet when ABC changed their mind.
Apparently, when he received the last-minute phone call, Luke was already checked into his flight to LA in pursuit of filming the show. Not only were all of his bags packed, but he had already spoken with wardrobe and had plans for filming.
He spoke with US Weekly about his reaction to the surprise and about his future plans:
We were all satisfied, had agreed to the contracts and everything was moving forward.I was checked in to my flight to come to L.A. I got a call from producers Sunday night at about 10 pm. They said ABC had decided to quote-unquote go in a different direction. I was supposed to fly out Monday morning at 9 am. I had my bags packed and everything. Most dramatic Monday ever!
Needless to say, Twitter is devastated.
Still pouting about @Luke__Pell not being the bachelor idk how to come back from this! #megaletdown — jordan arrington (@jordyarrington) September 1, 2016
Waking up everyday with a smile and then realizing that I have to face the harsh reality that Luke Pell is not the next Bachelor. — Hailey Paige (@haileypaigemor1) September 1, 2016
The bachelor was suppose to be @Luke__Pell — Ashlee⚓️ (@AshleeMax) September 1, 2016
Luke, this may not be your year, but keep your head up because there's always light at the end of the tunnel. Especially when you're a hot, talented and caring semi-famous single dude.
Although this news came as a shock to the hopeless romantic, he's excited to have more time on his plate for other passions he pushed to the side when he filmed season 12.
I'm just happy to get back to my life in Nashville as an entrepreneur and a songwriter. Those are two passions of mine. I put them on hold for the TV show, and now I can return to that.
We can admire that. Luke, YOU'RE PERFECT, UGH.
While he continues his search for love, we'll just continue looking for more answers as to why ABC screwed our TV boyfriend over.