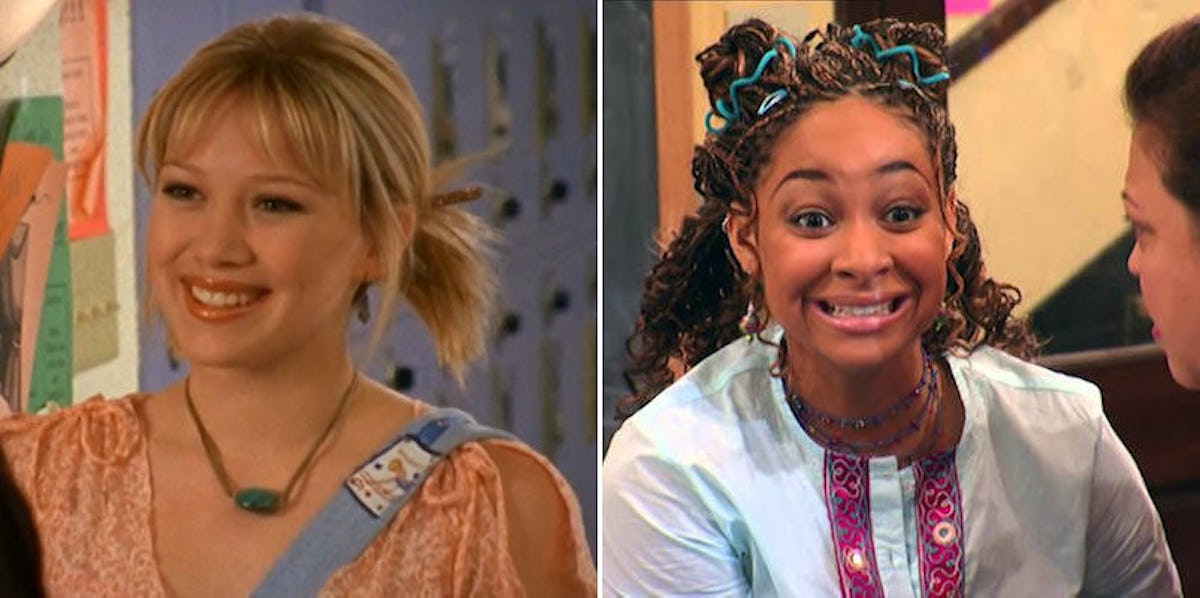 'Lizzie McGuire' And 'That's So Raven' Are Returning To TV For An Epic Event
Disney Channel
The early 2000s called and they want their Disney Channel shows back -- but tell them TOO BAD, THEY'RE OURS NOW!
The television channel now known as Freeform — formerly known as ABC Family, for all my '90s kids, who I assume are the majority of people reading this article — will be airing episodes of classic Disney shows on weeknights in May.
That's right. "Lizzie McGuire," "That's So Raven," "Hannah Montana" and "Kim Possible" are coming back to your TV screens from 12 am to 2 am EST, every Monday through Thursday on Freeform.
Then on Fridays, Freeform will air a different Disney Channel Original Movie each week at midnight: "Twitches" on May 6, "Get a Clue" on May 13, "Stuck in the Suburbs" on May 20 and "Smart House" on May 27.
So if all you grandmas can stay up until midnight, you'll get to return to the world of being a teen and all the capital-D Drama that comes with it.
Man, with this and that Disney Channel Original Movie marathon coming up at the end of May, it's going to be a month of hardcore early 2000s nostalgia.
And it's also gonna be a great month for Hilary Duff, Raven, Miley Cyrus and Christy Carlson Romano. Get those syndication checks, ladies!
Citations: Lizzie McGuire, Hannah Montana, That's So Raven returning to TV (Entertainment Weekly)