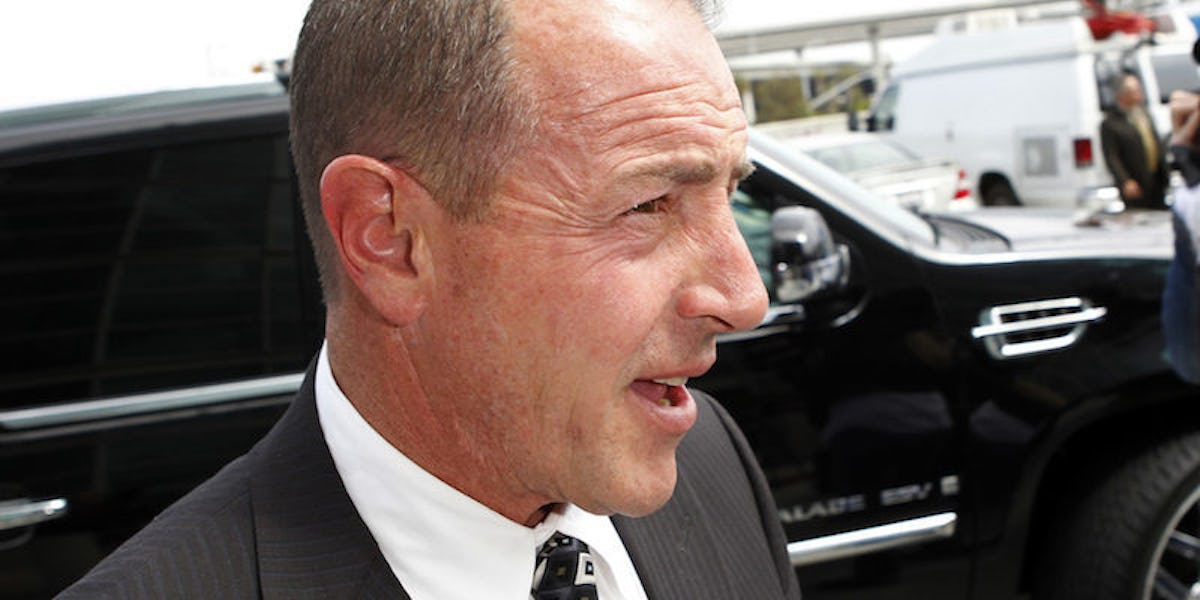 Lindsay Lohan's Dad Reportedly Sent These Threatening Messages To Her Fiancé
REX/ Shutterstock
The next time my extended family gets in a screaming match on a beach somewhere along the Jersey shore, I'll think of the Lohans and take comfort in all familial insanity that outpaces my own.
Michael Lohan jumped to daughter Lindsay's defense after an incident in the wee hours of Saturday morning involving the actress's fiancé, Egor Tarabasov.
Neighbors called the police to the couple's London apartment when they overheard an argument that had gotten out of hand. Authorities kicked down the door to gain entrance.
Upon hearing about the episode, Lindsay's once-estranged dad, Michael, sent Egor a thread of threatening texts, evidenced by screenshots obtained by TMZ.
In the texts, laden with rage typos autocorrect just wasn't fast enough to catch, Michael warns Egor he's going to pull jewelry out of his butthole.
He writes,
VOME Here And Face ME like a man and bring your daddy and mommy… Return her jewelry you broke phoney or I'll take it out of your ass. I WILL find you
Ah, a father's love. Hopefully, this is the last blowup Lindsay and Egor have before either walking down the aisle or breaking up for good.
Citations: LINDSAY LOHAN DADDY WANTS A PIECE OF EGOR ... After Weekend Fight (TMZ)