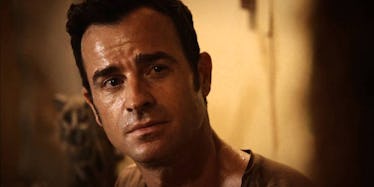 'The Leftovers' Was Officially Snubbed For An Emmy, And Twitter Is Pissed
HBO
For the past three years, The Leftovers has been one of the most critically beloved shows on television. The sci-fi drama ended this year with a fantastic third season, leaving most people assuming it would finally get its first Emmy nomination. But no.
Despite critical raves, the show has now officially never been up for an Emmy. And, understandably, fans are pissed.
Lead actress Carrie Coon actually was nominated for an Emmy this year, but it was for her part on Fargo rather than The Leftovers. The show did get one nod with Ann Dowd being up for Guest Actress in a Drama, but it wasn't enough to make up for the show yet again being left out of Outstanding Drama Series or its leads not getting noms.
Check out some of the reactions below.
In particular, fans were shocked and outraged after lead actress Carrie Coon didn't get nominated for her performance as Nora Durst.
In the show's third and final season, Coon's performance as Nora was the clear standout of the show, delivering multiple heartbreaking scenes as her life continued to fall apart. She was also the star of the series finale, set multiple years in the future.
Showrunner Damon Lindelof seemed to have a solid campaigning strategy, promising to show fans pics of Justin Theroux naked if the series got Emmy nominations. Unfortunately, it doesn't look like that's going to be happening now.
Lindelof responded to the nomination news but congratulating Ann Dowd, writing "If it was gonna be just one, I'm so happy it's Dowd."
Unbelievably, Ann Dowd's nomination for Outstanding Guest Actress in a Drama Series marks the first time The Leftovers has ever been nominated for an Emmy. And now that the series is officially over, it will also be the only Emmy nomination the show has ever received.
So, I guess we're all pulling for Ann Dowd to take home that award in honor of The Leftovers!