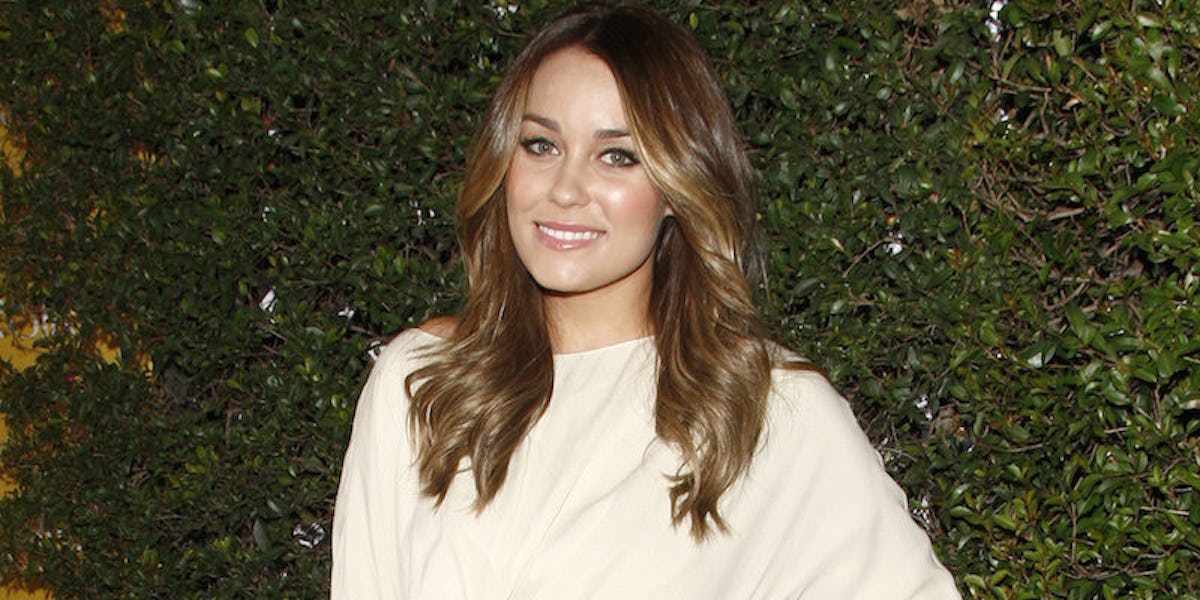 Lauren Conrad Reveals The One Thing She Really Hated About 'The Hills'
Shutterstock
Most adult arguments are best solved after all involved parties have had time to chill the F out and collect their thoughts.
Unfortunately for Lauren Conrad and the cast of "The Hills," the success of the "Laguna Beach" spinoff relied heavily on immediate, emotional confrontation.
In a recent interview with her former employer Teen Vogue, LC recalled,
I definitely had moments where I was upset that I was forced to confront people, or have conversations that I wasn't ready to have, but looking back, I think that that was all just part of the deal.
Fortunately, the 30-year-old is ever the optimist, citing the mandatory confrontation as a source of growth.
She added,
I've never really been a fan of confrontation —so it taught me to deal with it. Sometimes a little bit of time is a good thing. I think that when you're forced to confront it right away, emotions are high. It's higher stakes… You're going to say things you don't really mean, which is wonderful for TV! But for your personal relationships, it's not always great. We didn't always have time to let it digest, and to calm down. We kind of had to deal with it immediately, but, again, that was just... That was part of our job.
In case you're yet unclear about whether confrontation was a massive part of the job/deal/gig/contract/agreement, IT FREAKING WAS.
All that conflict didn't harden LC, though. She told the magazine she'd never make a good reality TV producer because she'd be "too sympathetic."
For the upcoming 10-year-anniversary special, "The Hills: That Was Then, This Is Now," LC promises fans a more realistic perspective than the original show offered.
She explained,
We knew that we wanted it to be some sort of look back, reflecting on the experience. We also knew we wanted it to be something a little bit different than what we've done before. We really wanted it to focus on what the experience was like — really telling the story of how the show was made.
Those of you who still believe the story your parents told you about the Drama Stork sashaying down from the sky and dropping this bundle of tears and dreams into our TV sets are in for a rude awakening when the reunion airs Tuesday at 9 pm on — where the frick else — MTV.
Citations: Lauren Conrad on ​The Hills​ and Not Going to Paris (Teen Vogue)