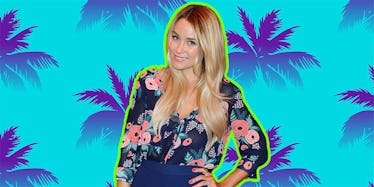 'The Hills' Anniversary Special Is Actually Happening And The Teaser Is Here
REX/Shutterstock
LAUREN CONRAD IS BACK, BABY!
MTV's iconic reality series "The Hills" is officially coming back to TV for a 10th-anniversary special.
The special is called "The Hills: That Was Then, This Is Now," and it airs Sunday, August 7 at 4 pm on MTV.
AHHHHHHH!
You can watch Lauren Conrad tell us about the special and all the never-before-heard info we'll get from it in the trailer above.
LC says,
We would say like, 'If you knew the real story, you would understand.' And what I'd like to do is tell that story... We're going to take a look back at the show and reveal things that we haven't talked about before.
(If you got a little emotional when you heard that Natasha Bedingfield song, it's OK. We all did.)
No one's sure how they managed to keep it a secret this long. In fact, just two weeks ago Lauren was explaining to us all the reasons why there wouldn't be a "Hills" reunion.
Clearly, she was just trying to lead us off the trail. It's not the first time LC's played with our emotions.
Can't wait to hear what Spencer and Heidi have to say about this!
Citations: The Hills just dropped a 10th anniversary trailer (Cosmopolitan)