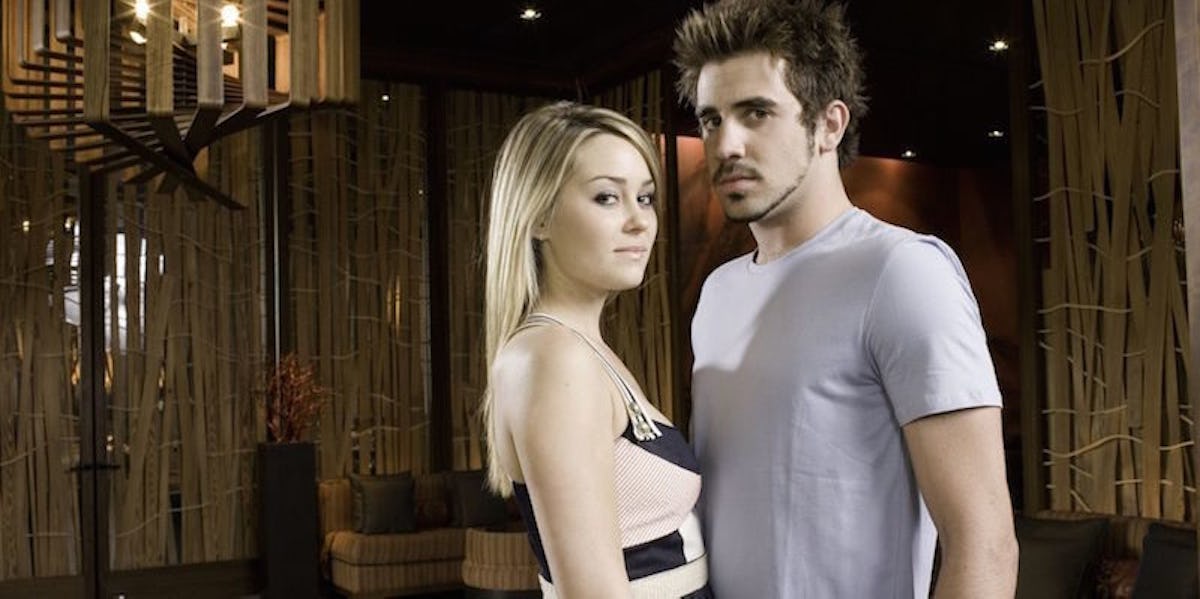 It's Been 10 Years Since 'The Hills' And Jason Wahler Is Still Super Hot
MTV
Our teenage years were an emotional roller coaster. We had to deal with the ups and downs of puberty, first loves, first heartbreaks and lots of drama, drama, drama.
But, luckily, we did it all with our friends by our sides.
And by "friends" I mean the cast of "Laguna Beach" and "The Hills." Personally, my early teenage years were spent drooling over Stephen, picking sides between LC and Kristen and rolling my eyes every time a certain guy came on screen.
His name was Jason Wahler.
He cheated on Jessica throughout high school ("JESS-CA, JASON'S CHEATING ON YOU!!") and forever changed the way the world viewed Lauren Conrad.
TBH, though, Jason was like really, really, really hot.
So, in honor of today being the 10-year anniversary of "The Hills," I decided to do a little digging. I figured the chances were 50/50 of Jason either being a washed-up shlubby loser or... this.
It's been a decade since Jason graced our TV screens as the cleaned-up bad boy of the show (shout out to Justin Bobby for being hella dirty), and our boy has gotten sexy AF.
Don't believe me? Do your pre-pubescent self a favor and check out the pictures below.
Remember Jason from "The Hills"?
https://instagram.com/p/BAYvCb3Q9G8/embed/
Well, ya boy's all grown up and looking FINE.
He's still got that laid-back-IDGAF California vibe going on... except with better hair.
HAYYYYY JAAAAAAY!
Jason. So hot right now. Jason.
"The Hills" may not have been real, but that smile FOR SURE is. https://instagram.com/p/_G556Ew9F2/embed/
Jason: Golden God of Laguna Beach. https://instagram.com/p/6q6lwrQ9Da/embed/
My BAE Jae.
He's just so effortlessly beautiful. https://instagram.com/p/5nVSeLw9Kk/embed/
Swag level: 100.
https://instagram.com/p/4m9i51w9CR/embed/
Thanks for being you, Jason. You rock, never change. Hope you're still this hot in another decade. XO.
https://instagram.com/p/3nSiuSQ9Ju/embed/