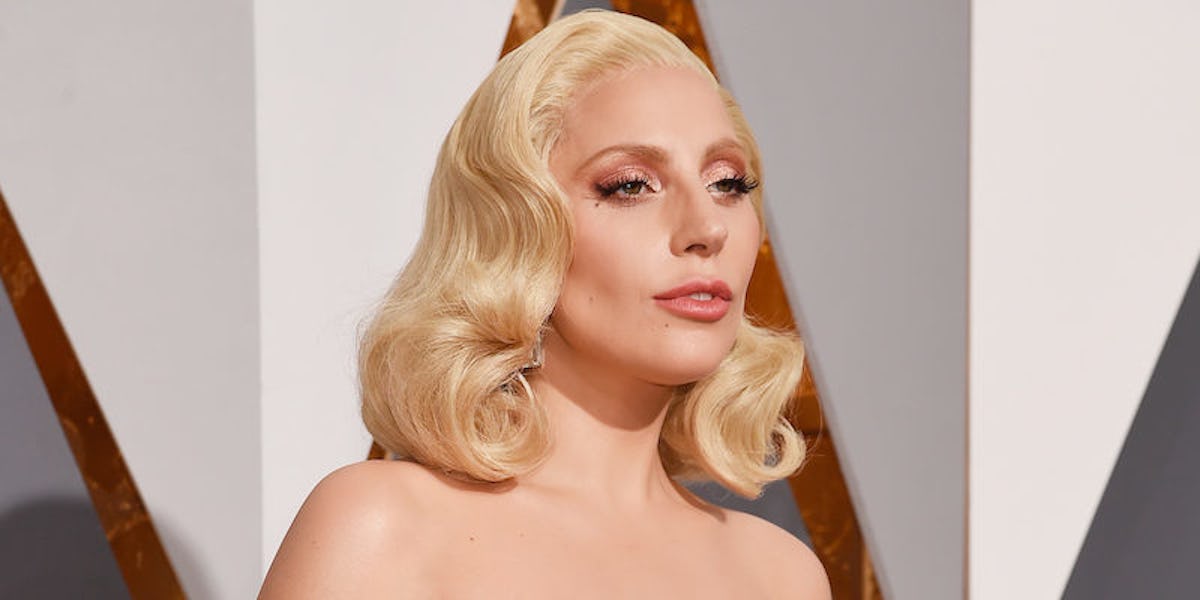 Lady Gaga Got A Beautiful Tattoo To Show Support For Sexual Assault Victims
Getty Images
Lady Gaga's sob-inducing performance of Best Original Song nominee "Till It Happens to You" at this year's Oscars ceremony resulted in more than tender hugs from Brie Larson.
During the song, sexual abuse survivors bravely joined Gaga on stage in a show of solidarity and triumph.
Yesterday, the Golden Globe winner honored a pact she made during rehearsals with her fellow survivors.
Gaga visited tattoo artist David Allen and was inked with a symbol for unity to match those of some of her Oscar night co-stars.
She posted segments of the tattoo session to Snapchat, allowing fans to join her during the process.
The final product was a delicate design on her left shoulder.
Tattoo placement varied, but the tattoos resulted in a badass permanent connection between Gaga and the survivors.
The survivors on stage—including Lady Gaga—have gotten matching tattoos in solidarity. @ladygaga pic.twitter.com/wZvXrRqfBT — Elver ♪∞ (@elverurbina1) March 4, 2016
Having experienced sexual abuse herself, Gaga regularly champions those, like fellow musician Kesha, dealing with the aftermaths of such experiences.
Once again, it's good to be a Little Monster.
Citations: Lady Gaga and the survivors from her Oscar performance got matching tattoos (Mashable)