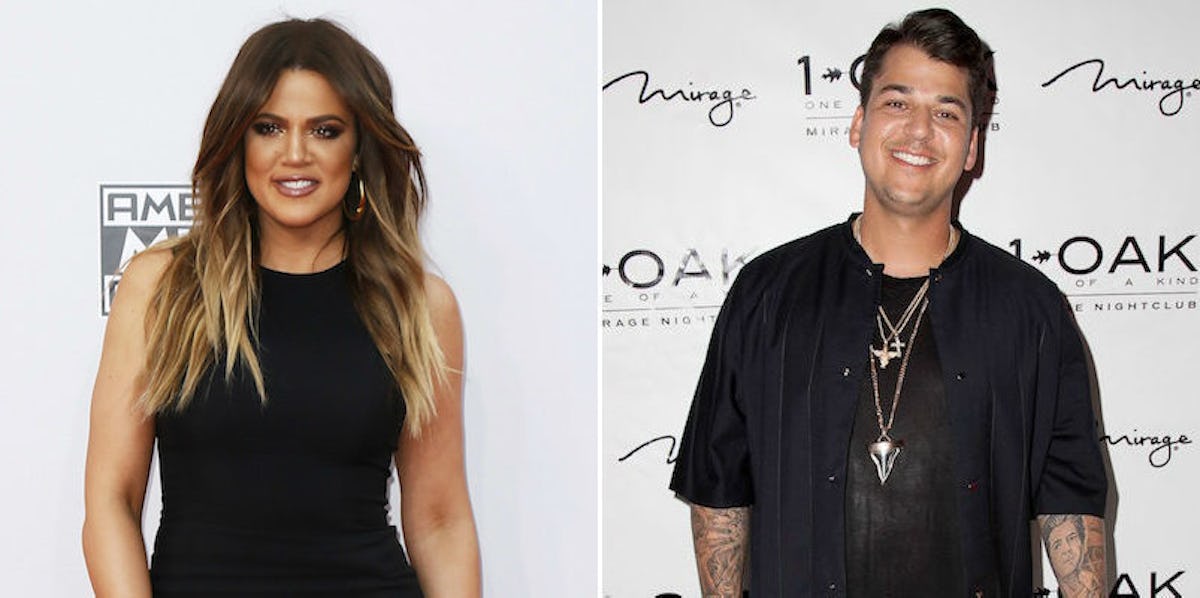 Khloé Kardashian Reveals How She Feels About Rob's Return To 'KUWTK'
REUTERS / Rex
Rob Kardashian is back on "Keeping Up with the Kardashians," and Khloé Kardashian and Kourtney Kardashian couldn't be happier to have the family back together.
At the NBCUniversal Upfront on Monday, the two sisters spoke to E! News about their brother's return to their family's reality TV show.
While talking about what fans can expect from season 12 -- yes, it's really been that many years of Kardashian fever -- Khloé and Kourtney agreed having Rob back was a big plus.
Khloé said,
Rob is back, which I think people love to get that insight because he's been gone for so long... The last few seasons were really emotional and hard just because there was real heavy stuff going on.
She went on to say this season would steer away from the darker tone the last season had, and instead would be a "season of fun."
Rob was absent from the show for several seasons, but now he and Blac Chyna are on much better terms with their family. That's definitely good news for the newest Kardashian baby on the way.
Khloé told E! News,
We're now finally in a good place, all of us. The kids, the family, everyone's kind of back together.
Of course, I'm sure this doesn't mean season 12 will be lacking in drama.
The sisters also spoke about Khloé's recent altercation with her mom, Kris Jenner, whom she yelled at for helping Rob pay for his new home.
Kourtney said of Kris,
She's defending herself for the first time... She made us see her side.
The 12th season of "Keeping Up with the Kardashians" began airing on E! on May 1, so there's still a lot of family fun to come!
Citations: Khloe Kardashian and Kourtney Kardashian Open Up About Rob Kardashian's Return (E! News)