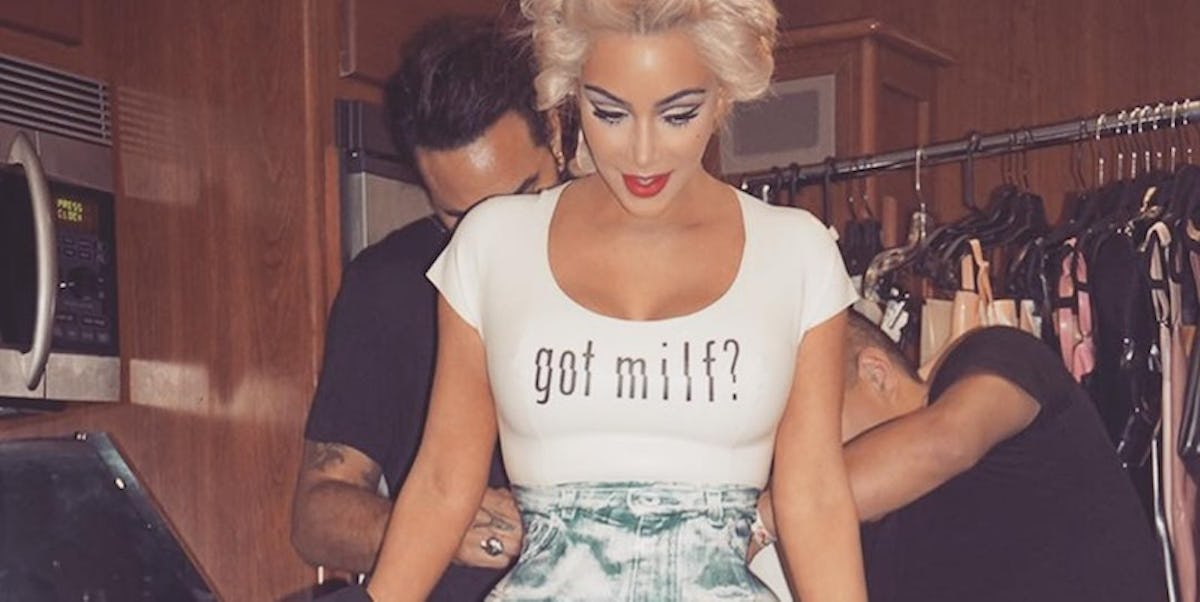 Kim Kardashian Just Proved Her Waist Is The Real Deal In Fergie's Music Video
Instagram
Kim Kardashian is looking to put rumors to rest after the 35-year-old was accused of her waist in Fergie's music video being Photoshopped. Can you blame the viewers? I mean, she does look pretty flawless!
According to Daily Mail, Kim took to her subscription website, KimKardashianWest, to share behind-the-scenes footage of her "squeezing into" her look for Fergie's "M.I.L.F. $" music video, where she danced and flaunted her beauty alongside fellow Hollywood moms Chrissy Teigen, Ciara and more.
Her website reads,
We took some behind-the-scenes photos. Squeezing into this look was a full team effort! LOL. We had to put in work!
It turns out Kim Kardashian actually needed an entire team to prep her for the shoot, not Photoshop magic.
Kim's glam squad, led by stylist B. Akerlund, outfitted the starlet in a white "Got Milf?" shirt, vintage blue denim shorts and knee-high boots.
We started off with the red lip and curly hair, but ended up not liking it, so I went back to the nude lip and straightened out the hair for the main shots.
Kim addressed Photoshop rumors once before after taking to Snapchat shortly after the video was released, stating,
Fuck yo' Photoshop. #CorsetLife
Here's the snap.
So, how exactly did Kim's waist get that tiny for the video? A little help from her stylists and her corset waist trainer is all she needed.
Hey, not every single thing you see on the Internet is digitally altered, kids!
Citations: 'Squeezing into this look was a team effort!' Kim Kardashian shares fitting for Fergie's MILF$ video... after denying her waist was digitally slimmed (Daily Mail)