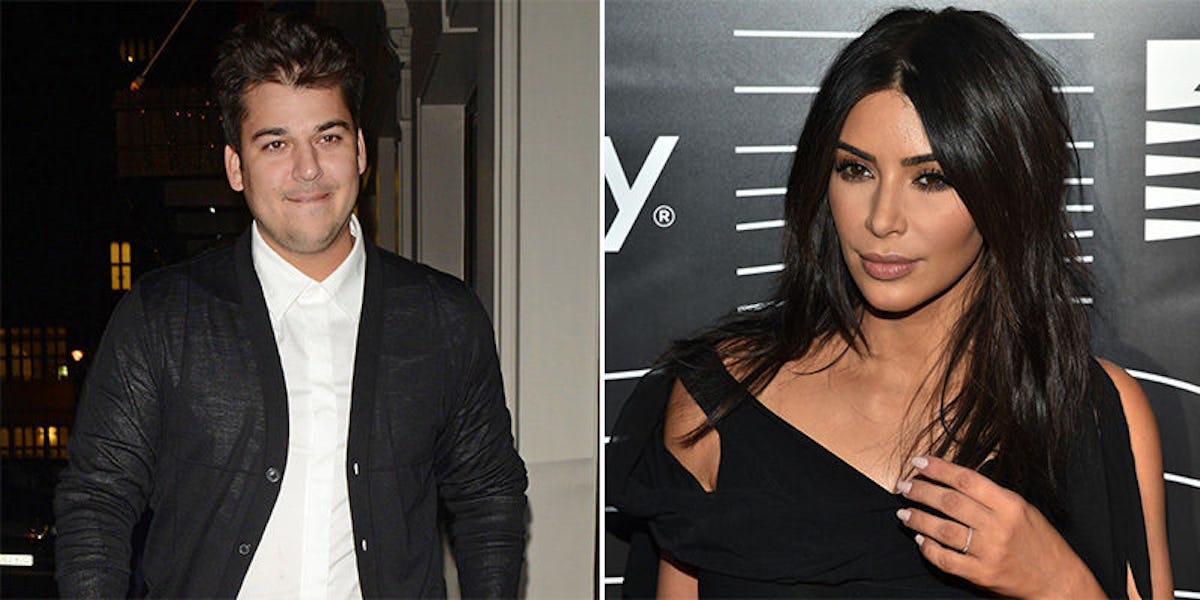 Here's What Kim Kardashian Thinks About Rob Having A Baby With Blac Chyna
REX/Shutterstock
Kim Kardashian West expressed her opinion on her brother dating Blac Chyna before, but now she opens up about Rob Kardashian becoming a father.
Kim K spoke with Entertainment Tonight during the Cannes Film Festival about her excitement over Rob having a baby with Blac Chyna. She said,
I mean, it's so exciting. It's a really exciting time for him. I think he'll be the best dad. He's really just such a good, good person.
AW, KIM. It's so sweet to hear Rob's sister being so supportive of the two of them. Even better, Kim is actually giving Rob some advice on becoming a parent. She shared,
We give him — I think more me — gives him advice and it's just been a really fun time. I'm really happy for them.
Ever since Rob's engagement, Kim has been hanging out more with Blac Chyna. It seems like the Kardashians are moving past the drama and trying to be supportive of the couple.
It also probably helps Tyga (Blac Chyna's ex) and Kylie Jenner recently split. Ugh, this family tree is so complicated. At least Blac Chyna and Kylie are friends now, too. Thank the lord.
It looks like Kim Kardashian is super excited to become an aunt and will be there for Rob every step of the way.
KILLIN' IT, KIMMY.
Citations: Kim Kardashian Says That Brother Rob Kardashian Is Going to Be the 'Best Dad' (Us Weekly)