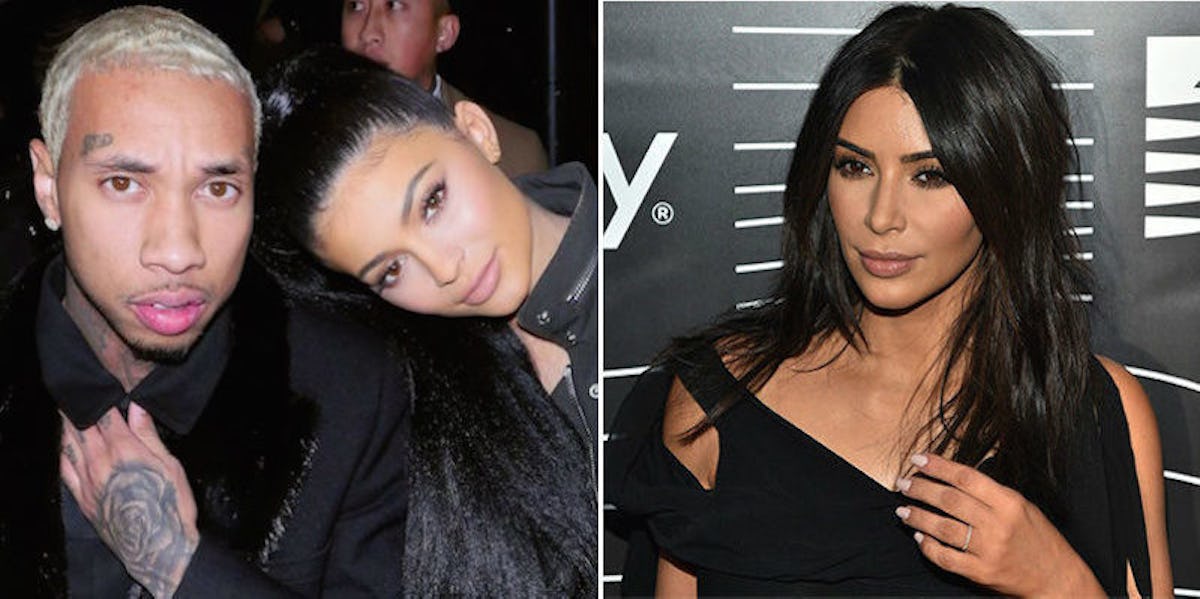 Kim Kardashian Reveals How She Really Felt About Kylie Jenner Dating Tyga
REX/SHUTTERSTOCK
In a preview clip of Sunday's "Keeping Up with the Kardashians," Kim Kardashian West reveals how she truly felt about Kylie Jenner dating Tyga.
In the episode, Kim sits down with her sisters Khloé and Kourtney to talk about a super awkward experience she had with Blac Chyna.
Kim tells a story of the time she hung up on Blac Chyna when she was calling Rob Kardashian.
Kim explains,
So I called Rob and he said that Chyna wants to talk to me and you know I just told him that I'll talk to her when I'm ready.
She continued,
And so he put me on speaker and then he was like, 'Oh Kim, Chyna's in the room, I just wanted to tell you so you didn't think I was alone.'
Kim says she froze as soon as Blac Chyna said "hi" on the phone, so instead of talking with Blac Chyna, she just hung up. SH*T.
After telling the story, Kim makes an honest confession. The star shared Kylie Jenner and Tyga's relationship actually made her feel "uncomfortable."
She explains she was friends with Blac Chyna first, but then when Tyga and Kylie started dating she obviously had to take her sister's side.
That makes sense. I can imagine that would be pretty uncomfortable.
It sounds like the family really worked things out with Blac Chyna since shooting the episode, and Kim even hung out with Chyna a couple of times.
You can watch the clip above to listen to Kim's story.
Citations: Kim Kardashian Talks About Kylie Jenner And Tyga's Relationship (E! News)