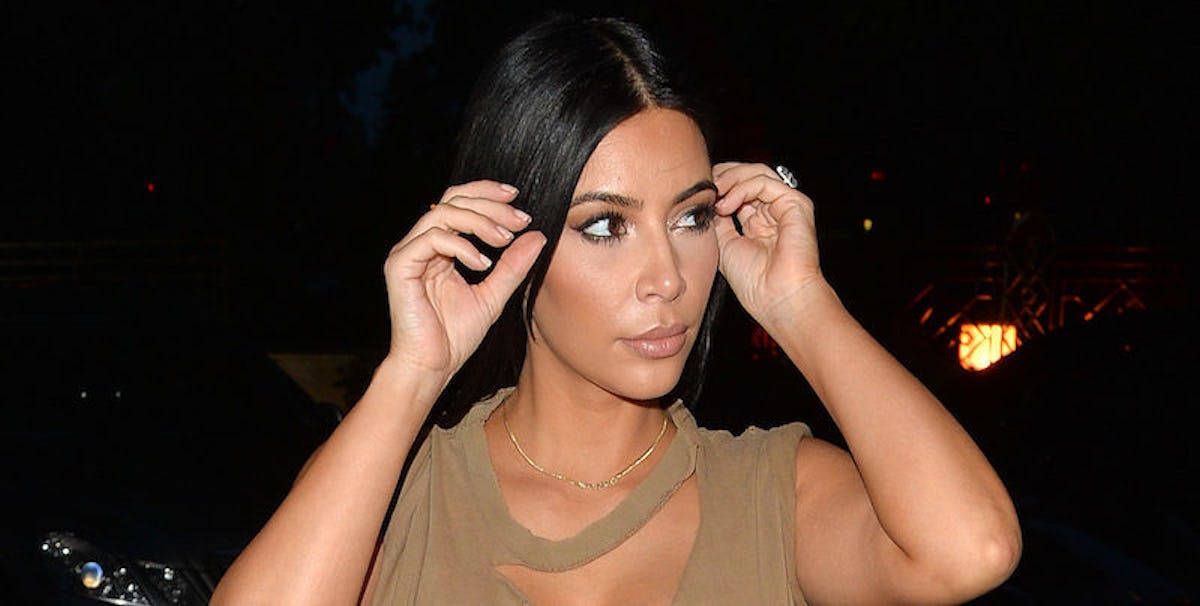 This Artist Made A Delicious Pizza That Looks Just Like Kim Kardashian
REX
Is it possible to love pizza more than people?
Because I think that's honestly how I feel.
I'm sorry, but how can anyone resist the cheesy goodness, the saucy spread and the DOUGHY crust of a pizza slice? I'm feeling all tingly inside just thinking about it.
UGH, SOMEONE BRING ME SOME 'ZA.
The other day, we were introduced to the glorious creation of a pizza inside a box made out of more pizza, and today, I have a new ~saucy~ surprise headed your way.
An artist named Domenico Crolla makes gorgeous pizza art for his restaurant Bella Napoli in the UK.
Even better, he actually makes pizza art out of the faces of famous celebrities. Most notably, Crolla transformed Kim Kardashian and Justin Bieber into pizza, and it's epic.
Check out Justin Bieber as a pizza pie. I guess all pizza lovers are Beliebers now.
And here's Kim Kardashian's face on some 'za. LOOKING DELICIOUS, KIMMY.
Crolla made several famous faces out of sauce and cheese, so you should definitely check out his work.
I guess I'm gonna have to book a trip to the UK to taste one of these bad boys. But for now, I'll just enjoy a New York slice. You can't go wrong with that.