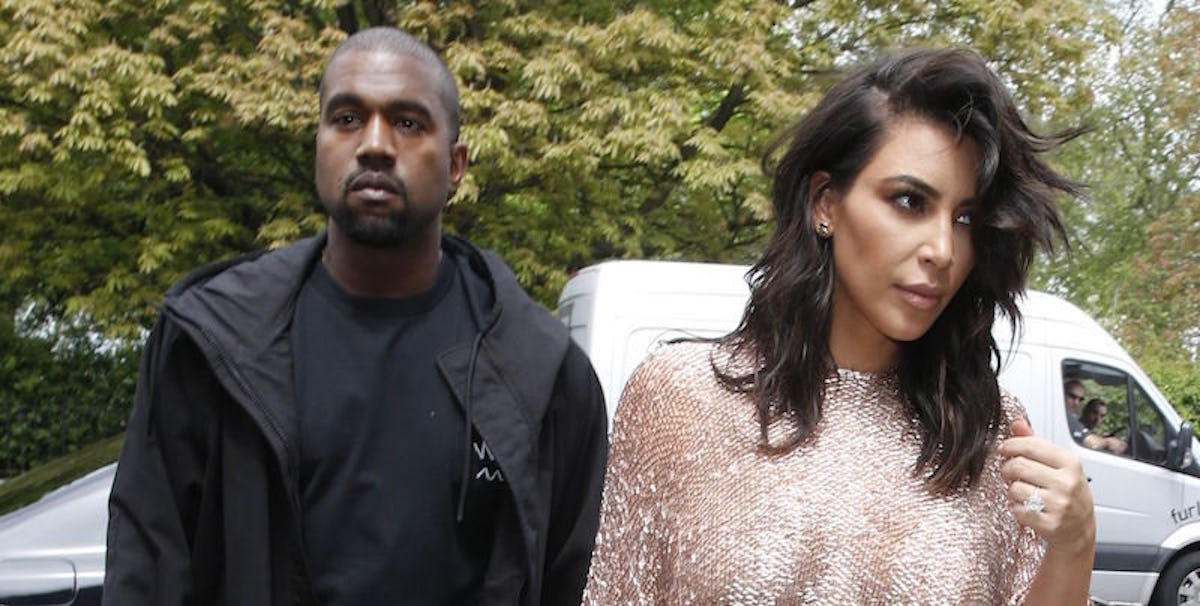 Kanye's Reaction To Kim K Wanting To Be Amber Rose For Halloween Is Priceless
REX/Shutterstock
Look at Kim Kardashian West trying to stir up some FDAA-rated, grade-A, organic, homegrown, farm-to-table SH*T on "Keeping Up with the Kardashians."
In recent years, Kim Kardashian kind of stepped down from her role as alpha sh*t-starter of the family. Sure, occasionally she'll send a racy Snapchat or Instagram picture, but it's nothing really of controversial substance compared to Kylie taking model photos in wheelchairs and Kendall showing her nips literally anytime she gets a chance.
For a while, it seemed as though Kim had taken a backseat to her sisters and their more topically controversial lifestyles.
That's clearly not the case, as this clip from "KUWTK" will prove.
This clip is sooo devious. It gave me a newfound appreciation for Mrs. Kardashian West.
OHHHHHHHHHHHHHHHHH, KIMMY! YOU'S A BETCH.
Let's unpack this all for a second.
The idea is, for Halloween, Kanye would go as Kanye (duh. This is probably a genius idea in his opinion)...
Kim would dress as Kanye's ex and top butthole finger-er of all time, Amber Rose...
Kylie would dress as Rob's fiancée and Tyga's ex, Blac Chyna...
...and Tyga would dress as Tyga.
You get it? You see the theme?
Great.
Damn, Kim. That is some VICIOUS crap you're trying to pull. When did you become a super villain?
Citations: Kim Kardashian Wants to Dress Up as Amber Rose for Halloween and for Kylie to Dress Up as Blac Chyna (Cosmopolitan)