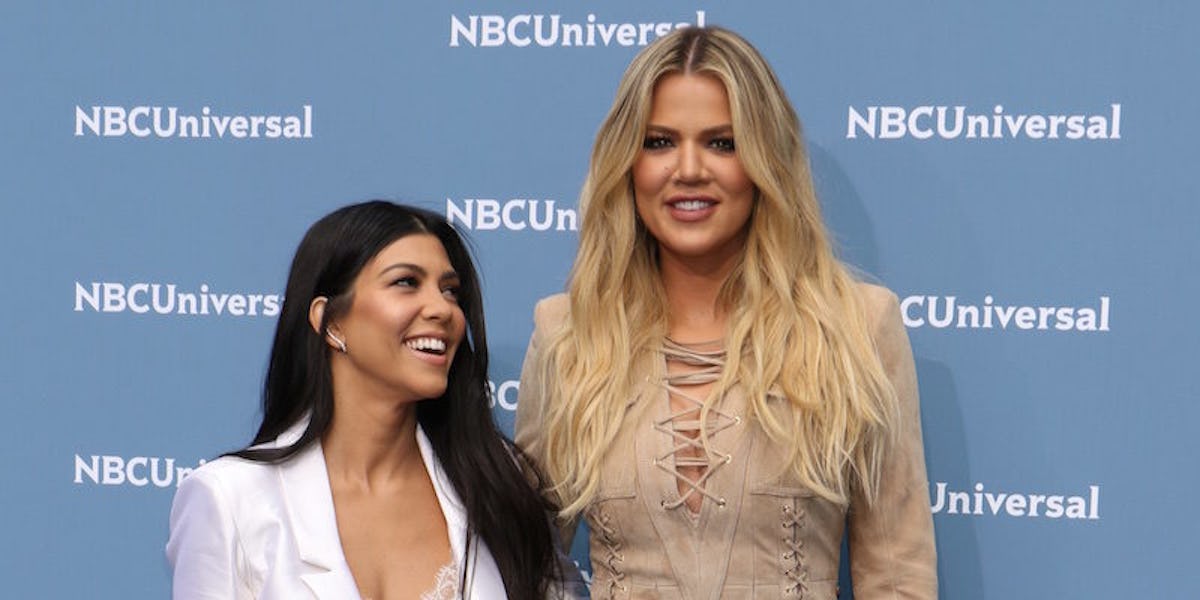 Khloé And Kourtney Kardashian Had The Ultimate Girl Squad At JLo's Concert
REX/Shutterstock
Khloé and Kourtney Kardashian hung out with Laverne Cox, Jessica Alba and Meghan Trainor at a JLo show last night, which is probably the coolest sentence ever.
The reality stars were at Jennifer Lopez's Las Vegas show after the Billboard Music Awards, and Khloé posted some pics on Instagram of her and her sister with some awesome, famous ladies.
Khloé captioned the post,
Bow down to the queen @jlo
So basically, the coolest group ever went, making us all super jealous we couldn't be there.
OK, Taylor Swift is probably still number one on squad goals since she has Justin Timberlake, but Khloé has Laverne Cox, so it's a pretty tough call.
Look, it might be sad, but I will probably keep living vicariously through celebrity girl squads for the rest of my life.
Can you blame me? My own "girl squad" is just, like, me and two friends going to the movies, like, once a month. I crave the glamorous girl squad only fame and tons of money can buy.
So, in that spirit, let's look at some pics of the fabulous evening Kourt and Khloé had, so we can feel bummed about how not cool our lives are. Who's with me?!
You know, just casually taking Instas with Jenny from the Block.
Khloé also captured the concert part of the night on her Snapchat.
And Kourtney got some Snaps in, too.
Although, I don't get what she's jealous of here. You were there, Kourt. I get to be the jealous one.
Now, don't you all feel bad about how boring your lives are? You're welcome.
Citations: Khloe Kardashian Posts Star-Packed Pic of Jennifer Lopez's Girl Squad, Including Kourtney, Laverne Cox, and Jessica Alba (Entertainment Tonight)