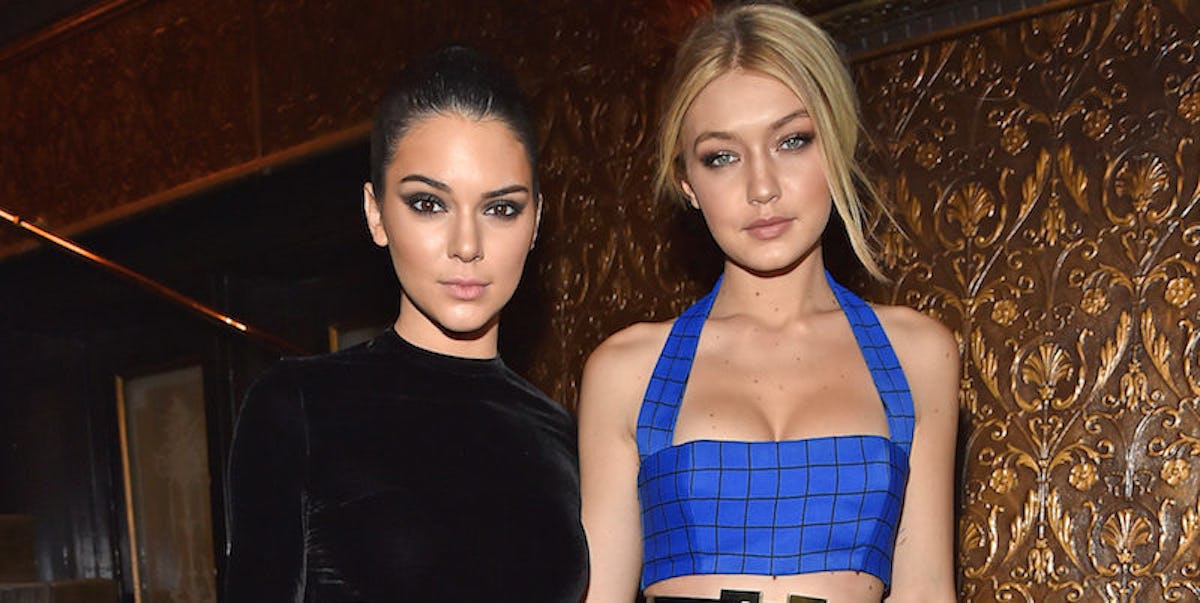 This Kendall And Gigi Face Mashup Proves They'd Make The Perfect Human
Getty Images
Kendall Jenner and Gigi Hadid may be the hottest celebrity duo around.
Not only are they best friends and models, they're also only 20 years old.
When I was 20, my days consisted of eating ramen noodles on the floor of my college dorm, just to put things in perspective for you.
Kendall and Gigi, or should I say, "KenGi," totally messed with our minds the other day by swapping hair colors for the Balmain fashion show in Paris.
Kendall came out as a blonde, and Gigi rocked a brunette look. It was a total mindf*ck, to say the least. After a while, it even started to become hard to tell which one was which.
This got me thinking. What would these two models look like if I took their best features and put them together?
JUST PICTURE IT. Both girls are absolutely stunning on their own, but what would they look like as one?
Don't worry, kids, I've found out.
Check out Gigi and Kendall's face mashup below.
HER NAME IS KENGI, AND SHE LOOKS LIKE AN ANGEL.
LIKE, WHAT? It's just unreal.
Gigi and Kendall combined would make the perfect human, and now we have proof.