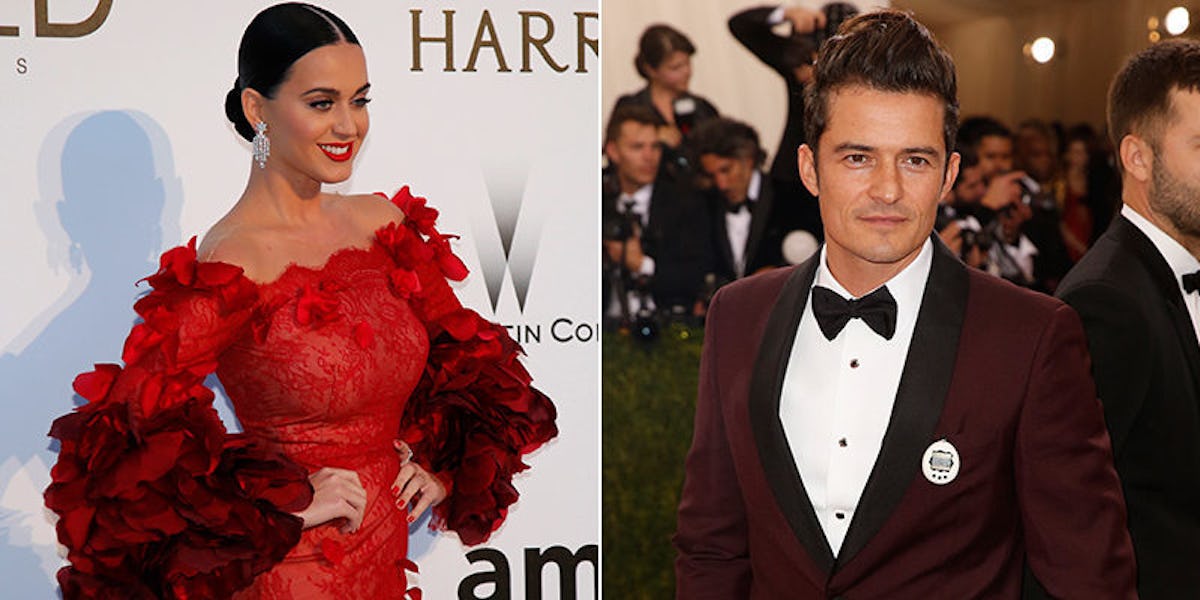 Katy Perry Just Shared Her First Instagram Picture With Orlando Bloom
REUTERS
Katy Perry and Orlando Bloom have been rumored to be dating for while now, but you could never really tell if you were just judging by Perry's Instagram photos, until now.
The singer did what most couples do at the height of their mutual infatuation: She posted a picture of herself and Bloom on vacation for all of her 48 million IG followers to see.
Perry posted the photo with a simple and witty caption: "We cannes't."
As the caption implies, Perry and Bloom were hanging out around the Cannes Film Festival, which comes to a close this Sunday.
And, it makes perfect sense the star-studded pair would be showing off in France. After all, Cannes seems like the place for new couples to enjoy themselves.
Just this week, Tyga was seen in Cannes with his latest love interest, British model Demi Rose, who bears a striking resemblance to the rapper's ex, Kylie Jenner.
As for Katy and Orlando, well, if their photo in front of a villa in the south of France isn't relationship goals, I don't know what is.