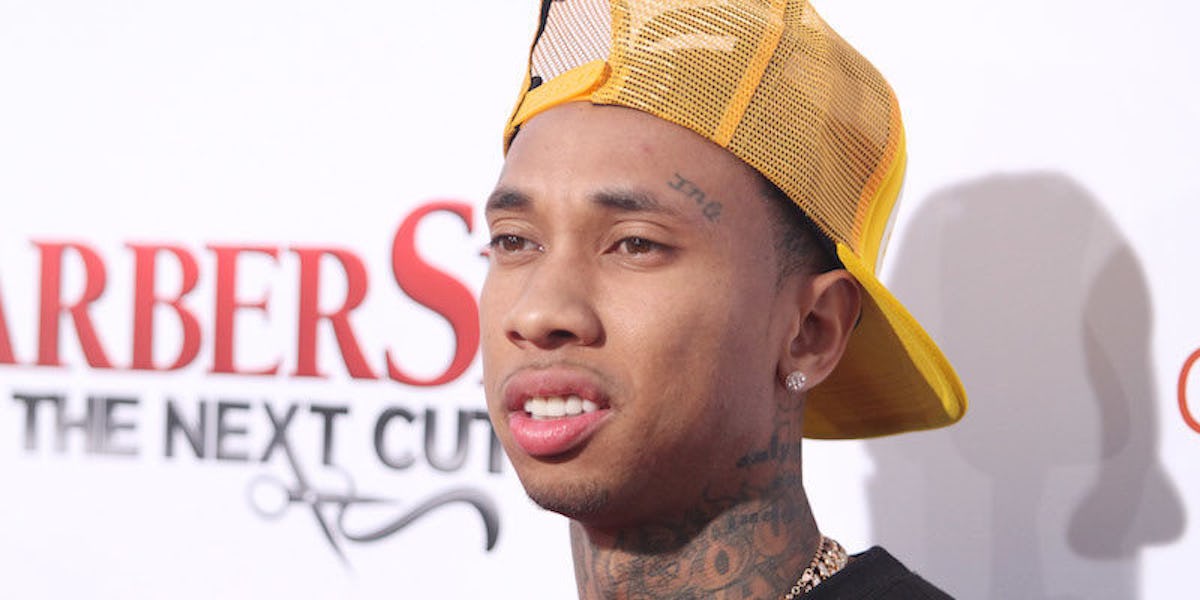 This Is The Kylie Jenner Lookalike Tyga's Been Hanging Out With
Rex/Shutterstock
Tyga may have put an end to his last relationship, but it's clear Kylie Jenner had a lasting effect on the rapper.
After his relationship with the "Keeping Up with the Kardashians" star, it's safe to say Tyga has a type, and that type is clearly Kylie lookalikes.
His latest reported love interest makes that evident -- just take a look at who he's been hanging out with.
Meet Demi Rose, a 21-year-old lingerie model from the UK who was spotted with Tyga in Cannes.
The one thing that sticks out about Rose? She looks like a certain someone.
The similarities are impossible to deny.
They even take selfies in a similar way.
From every angle.
And if you don't think Rose looks just like Kylie, she's at least a Kylie Jenner-Selena Gomez hybrid.
Which means Tyga has plenty of reasons to smile.
It all makes sense, too. After Tyga and Kylie broke up, the rapper said despite things not working out in their relationship, he'd always have love for Kylie.
Clearly, he has love for anyone who looks like her as well.
Citations: TYGA REBOUNDS WITH KYLIE JENNER 2.0 (TMZ)