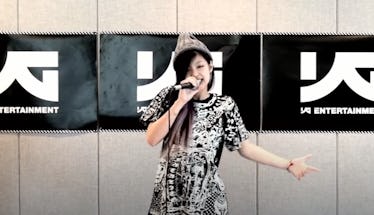 30 K-Pop Audition Videos That Capture How Far Your Faves Have Come
They were stars from the start!
YOUTUBE
K-Pop has truly become a global phenomenon. With its big-budget music videos, intricate choreography, and songs influenced by various genres around the world, it's not hard to see why millions of fans can't get enough. K-Pop idols' charming visuals and personalities especially make it fun to choose an individual group or soloist to follow. After joining a fandom, the first thing someone does is learn their bias' backstory. K-Pop audition videos are a great introduction into an artist's history because they offer a look at them before fame.
As fans know from watching celebrities' earliest videos, it takes a lot of work behind the scenes in order to debut as a K-Pop idol. Many of the most-loved performers in the industry trained for over a decade before finally getting their big break. Due to the rigorous training process, stars debut looking like absolute pros on stage, regardless of their age or time in the spotlight. In order to see how far idols have come in their individual journeys, fans use K-Pop audition videos to compare their growth over time.
Whether you've been a K-Pop fan for one or 10 years, these throwback clips won't fail to make you nostalgic.
This article was originally published on