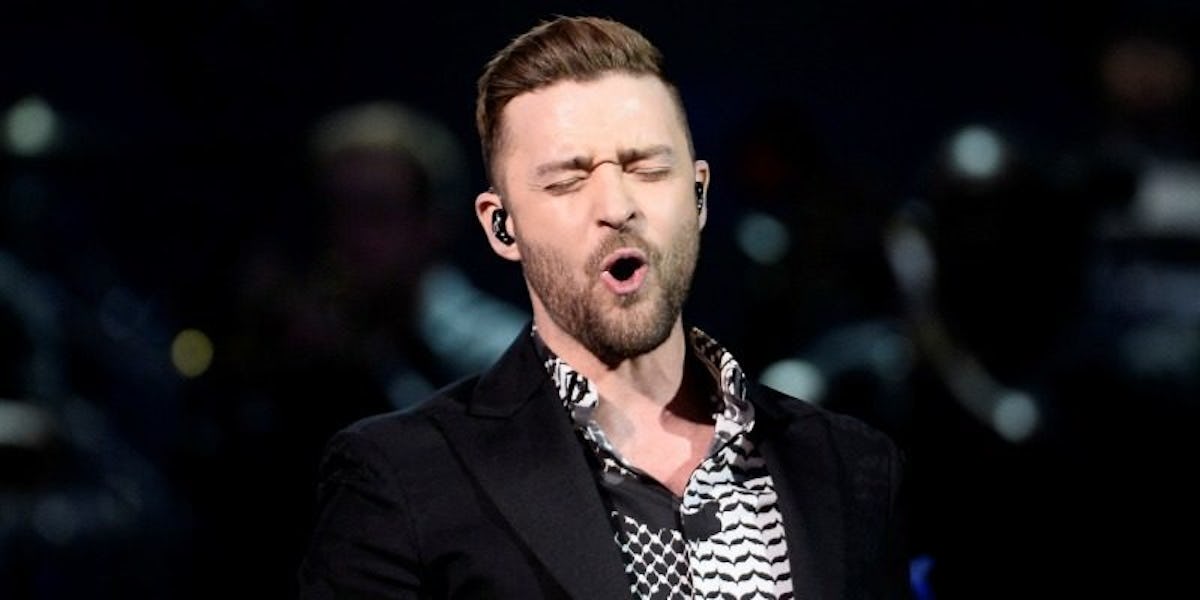 Justin Timberlake Got Smacked In The Face By A Fan And There's A Video
REUTERS
This past weekend, Justin Timberlake, Steph Curry and Alfonso Ribeiro danced their feet off at the American Century Championship golf tournament in Lake Tahoe, but apparently, it wasn't all fun, games and laughter.
As you can see in the video above, as Justin Timberlake was walking off the golf course, someone reached out and smacked him in the face. Timberlake immediately stopped walking and turned around to confront the fan, yelling,
Bro, why would you do that?
Seriously, though, why the haters gotta get all up in someone's grill just because he's shining brightly?
To Justin Timberlake's credit, the 35-year-old decided to take the high road and just walk away. I don't want to encourage violence, but I'm sure folks wouldn't be too upset if they learned this fan was beat down in the parking lot by the thousands of Justin Timberlake fans at the event.
Anyway, according to reports, JT isn't pressing charges, but the dude who slapped him was arrested for disorderly conduct after refusing to bounce from the golf course. Reports suggest this fan might've been intoxicated at the time of the incident, which would obviously come as a surprise to no one.
Don't touch the Timberlake, bro. Alcohol is no excuse. Justin seems to be just fine, though, so let's leave off with a few happier moments from the ACC tournament.
GROUP CARLTON ALERT! @jtimberlake @StephenCurry30 @alfonso_ribeiro #ACCGolf pic.twitter.com/bpIKSYHmty — NBCSN (@NBCSN) July 23, 2016
All's well that ends well, right?
Citations: He's not Lovin' It! Justin Timberlake looks less than impressed as he's SLAPPED by an overzealous fan at celebrity golf tournament in Lake Tahoe (Daily Mail)