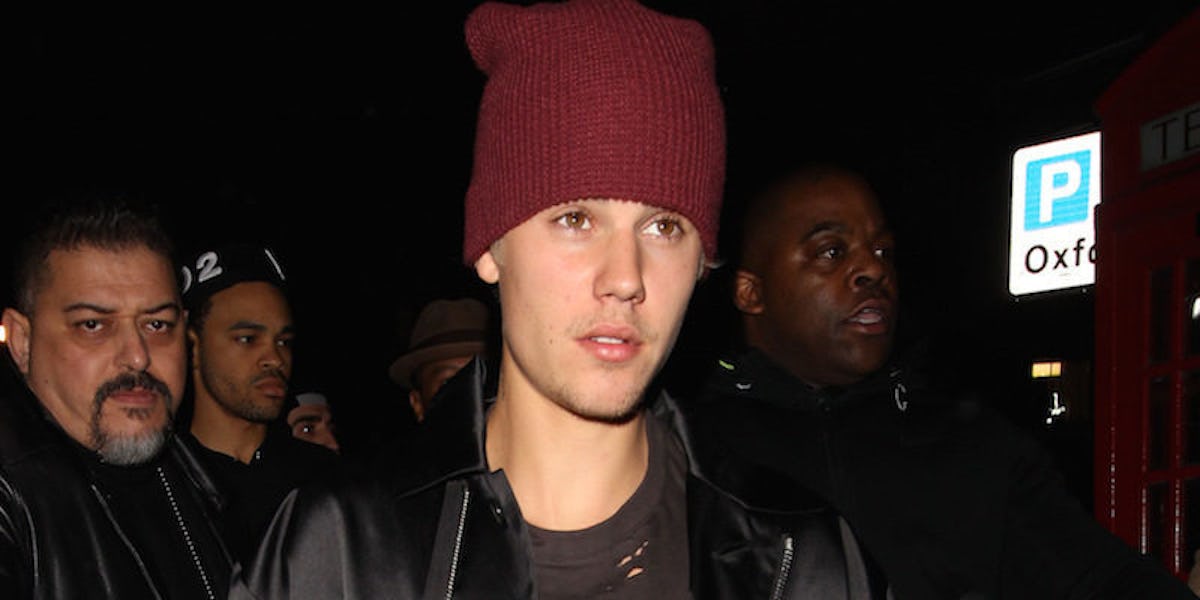 Justin Bieber Is Reportedly Being Sued For $100K For This Insane Reason
REX/Shutterstock
Um, sh*t. Justin Bieber is apparently getting sued for A LOT of money for allegedly breaking a man's phone. Oops?
According to the source, the singer was drunk at Cle nightclub in Texas last month when the altercation happened.
The man, Robert Earl Morgan, apparently started filming Justin drinking out of a beer bong when JB grabbed Morgan's phone and smashed it. Now Morgan is suing Justin for up to $100,000 for destroying his phone's SIM card, TMZ reports.
Ummmm, 100k? THAT'S A LOT OF MONEY. Damn. This man's phone must have been made out of gold jewels or something.
Apparently, Morgan's seeking a hefty price because he lost more than 5,000 photos, business contacts and documents, including pics of his grandmother's 100th birthday celebration.
This was the same night Justin was reportedly choked out by Post Malone for ashing a blunt on his tour mate's shirt, so it sounds like JB had a hectic night.
I think we all learned a very valuable lesson today, though. Always store your grandma's birthday photos on a backup device. You never know what's gonna happen once you enter the club.
Also, JB, maybe you should steer clear of the Texas clubs for a little while. Just a suggestion.
Citations: Justin Bieber Sued For Breaking Phone (NY Daily News)