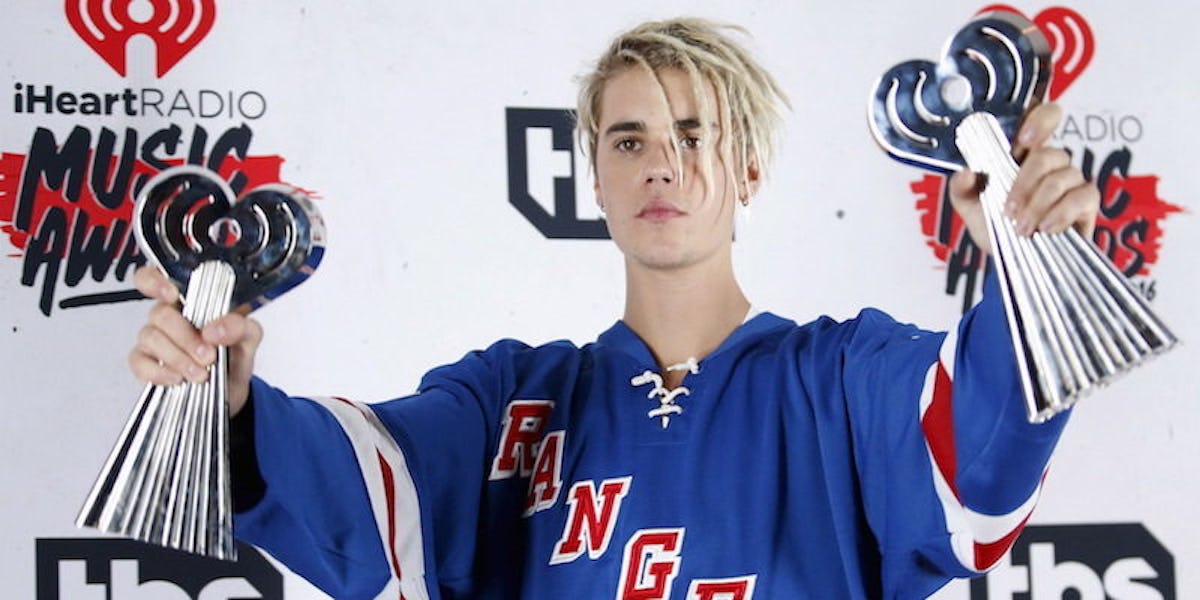 Justin Bieber Might Have Started Beef With Yet Another Rapper
REUTERS/Danny Moloshok
Justin, sweet lil' Canadian baby Justin. I think I speak for the entire planet when I say you need to calm the hell down.
I don't know what happened over the past couple of years, but Justin Bieber slowly morphed from harmless, whiny child into harmless, whiny child with a small violence streak. It's like once he gained muscles and became aware of his fame, he just became the most insufferable kid who can also stick up for himself.
Don't get me wrong, he's still ultimately harmless. Nobody is getting beat up by Bieber any time soon, but he's definitely still annoying -- like a mosquito bite or a furious toddler.
On Thursday night, according to TMZ, Bieber was seen throwing his tiny weight around 1 OAK nightclub when he allegedly shoved rapper Desiigner in the VIP section. The recent Kanye West label signee was reportedly getting "a little too hyped" while performing and started jumping around, stomping on Bieb's shoes in the process, before getting shoved by Justin.
This doesn't seem to be a longterm beef thing, though, as Desiigner reportedly apologized right after for scuffing up J's kicks.
There were some rumors at the time Desiigner had been thrown out of the club for the incident, but it turns out he was just being escorted out of the club after his performance because he is only 19 years old.
The incident comes weeks after Bieber was choked out by Post Malone during a show after he put out a cigarette on Post's arm.
Justin Bieber uses Post Malone's arm as an ashtray in the club pic.twitter.com/Fhv0OSxdvN — HIP HOP FACTS (@DailyRapFacts) April 13, 2016
Post Malone pic.twitter.com/ExYyK1Ngqw — HIP HOP FACTS (@DailyRapFacts) April 13, 2016
Bieber, chill the hell out.
Citations: JUSTIN BIEBER SHOVES DESIIGNER Minor Scrap Over VIP Feet (TMZ)