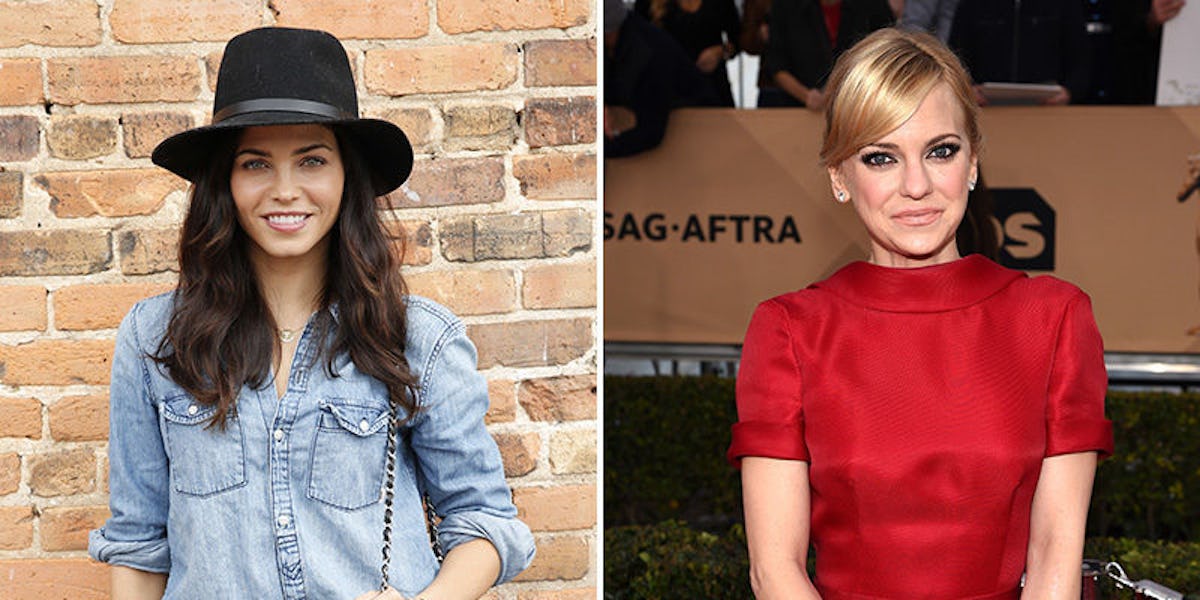 Jenna Dewan Tatum Giving Anna Faris A Sexy Dance Lesson Will Make Your Day
Getty Images
If you haven't seen Channing Tatum battle his wife on "Lip Sync Battle," you seriously need to check that out PRONTO.
Channing definitely brought the moves to the stage, but in the end, his wife Jenna Dewan Tatum totally came out on top (at least, in my opinion).
Ever since the two starred in "Step Up," I knew they were both extremely talented when it came to dancing. I mean, Jenna knows how to break it down. She's a little foxy mama, that's for sure.
Sh*t.
Now, consider another favorite celebrity couple of mine: Chris Pratt and Anna Faris. The two of them are incredible actors, but I think when it comes to dancing, they could probably take a few pointers from the Tatums.
The ladies actually hung out Monday night, and Jenna ended up teaching Anna some sexy dance moves while they performed to Whitney Houston's "I Wanna Dance With Somebody."
It was just as perfect and dysfunctional and adorable as you'd imagine.
Jenna uploaded a short clip of their routine to Instagram where you can see her assisting Anna with some of the steps.
The caption reads,
Things definitely get a little silly when Anna and I get together.
Yeah, that's for sure. I'm pretty jealous I missed out on this sing-along because I definitely could have used a little help from Jenna on my dance moves as well.
Maybe next time, ladies!
Anna, keep working on that toe point. You got this.
Citations: Jenna Dewan Tatum Teaches Anna Faris a Sexy Dance, Inspires New Squad Goals (E!)