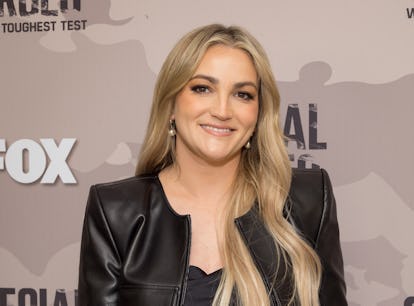 Jamie Lynn Spears Opened Up About Teen Pregnancy & Leaving Zoey 101
"That was something I took responsibility for the way that made sense for me."
Emma McIntyre/Getty Images Entertainment/Getty Images
Jamie Lynn Spears is sharing some insight into her past. During an interview on Hannah Brown's podcast Better Tomorrow, Spears, now 32, opened up about getting pregnant at 15 and quitting her hit show Zoey 101 to focus on becoming a mother. According to Spears, at the time, her decision was heavily criticized — something she is still grappling with.
"That was something I took responsibility for the way that made sense for me," Spears said about how her pregnancy impacted her choice to leave the show, per People. "That doesn't make sense for everyone else, but it made sense for me and the whole world came down and told me I was the worst human alive for doing so and that every young girl who ever watched my show was going to be ruined because of me and my personal decision."
Spears left the limelight to move to the "middle of nowhere" in Mississippi, where she could focus on her pregnancy. "I didn't have a cell phone, I had a house phone. I was like, 'No one call me,' [and] I put myself on a budget... I had a budget for, like, 10 years that I lived very strictly by and I just wanted to be normal and I just really wanted to be away [from the public eye]."
According to her, "being in a small town" and finding a community there helped her gain perspective. "Interacting with people like that on a daily basis makes you have a much different outlook whenever a newspaper writes a bad headline about you that's not true. Like, you know what, that doesn't matter. These are the people that matter," Spears explained.
Now that she has re-entered the acting space, with projects like Sweet Magnolias and Zoey 102, Spears is setting a new example for her two children. "I am just so thankful my 15-year-old daughter gets to see her mother working and doing what she loves... Every time somebody gives me a job, they're giving my little girl something to look up to. [She] gets to see her mom working and succeeding, when I was told I wasn't going to," she explained.