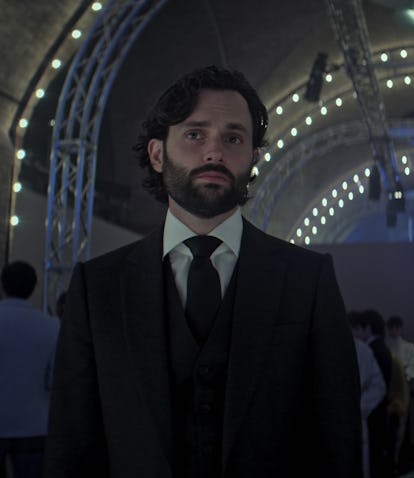 Here's Why That Elite Club In You Seems So Familiar
You can visit a similar club IRL... if you dare.
Netflix
Joe Goldberg has found a new hangout, and it's much different from Mooney's Bookstore or the Madre Linda Library. In Season 4 of You, Joe is suddenly whisked away from his newfound academic career and invited into a circle of wealthy London socialites. As if meeting these judgy rich kids wasn't bad enough, Joe first encountered them in a setting he was definitely unfamiliar with: an elite social club called Sundry House. A big chunk of the new season takes place in this boozy club, enough to make viewers wonder if Sundry House is a real place.
Sundry House plays a large role in the murder mystery at the center of You Season 4. The night Joe met the club's founder Adam Pratt and his circle of friends, he blacked out and woke up to a fresh corpse in his apartment. It didn't take long for Joe to deduce someone at the club was trying to frame him for murder. And with that, the game was on, as Joe secretly investigated each member of the Sundry House crowd to try to figure out the anonymous murderer.
So first of all, no, there's no real Sundry House. However, it's pretty clear what IRL location the hotspot is inspired by: the popular chain of social houses in various metropolitain cities, Soho House. Like Adam's club, Soho House is famous for its exclusivity. Memberships are hard to get, and are usually reserved for only the ultra-rich and famous. Celebrity Soho House members include Justin Timberlake, Leonardo DiCaprio, and Oprah Winfrey, among many others.
Adding to the similarities between the fictional Sundry House and the very real Soho House are the two clubs' London origins. Although Soho House operates over 30 clubs in locations all over the globe, it got its start (and its name) in the Soho area of London, where the first club was founded in 1995.
So, although a real-life equivalent of Sundry House does exist, you probably shouldn't get your hopes up that you'll be able to actually visit Soho House. Unless you're willing to drop a ton of cash, that is... or befriend an obnoxious but well-connected professor, like Joe did.