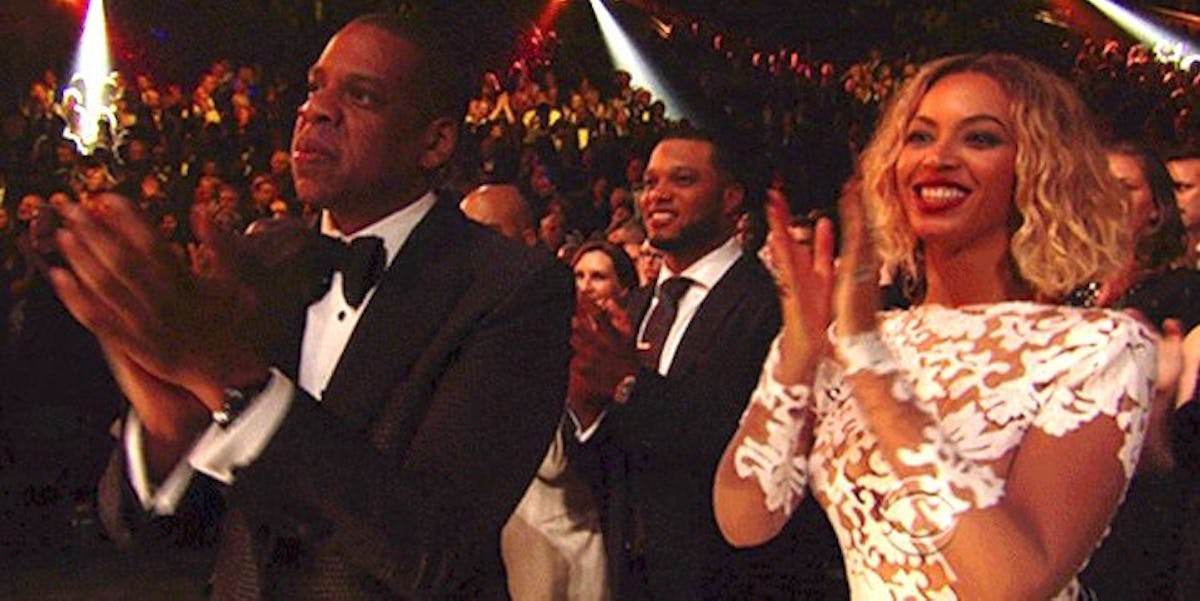 Grammy Nominees Will Drink Beyoncé's 'Lemonade' At The Show, Because Of Course
CBS
Those lucky enough to attend the 2017 Grammy Awards on February 12 will have the great honor of drinking the most blessed beverage in existence: Beyoncé's lemonade.
Well, OK, it's actually pretty much just regular lemonade.
But Beyoncé will be performing while the nominees drink it, and her album "Lemonade" is up for like ten million awards (it's actually nine, but still).
So yeah, I'm pretty sure all the lemonade in Staples Center on that night belongs to Beyoncé.
In addition to lemonade, nominees and guests will also be treated to a lavish meal, courtesy of Grammys Executive Chef Joseph Martin.
I got to take a look at the night's menu, which will include 6,900 pieces of sushi, 990 pounds of tenderloin, 1,200 oysters and more, all to feed over 2,000 attendees.
So if you want to eat like a Grammy-nominated artist while you're at home in you pjs watching pregnant Queen Bey slay, here's what you need to make:
Grilled Flatbread Sampler
There will be three different kinds of flatbread making the rounds at the Grammys.
Pictured here is the lobster and lemon flatbread, which consists of Chive mayo, lemon zest and parsley.
There will also be a grape and goat cheese flatbread (oven-dried grapes with thyme and honey) and a garlic chicken flatbread (hummus, arugula, pickled onions and cucumber yogurt).
Braised Short Ribs
These braised short ribs will be served with seasonal squash ravioli, caramelized cauliflower and red wine tarragon pesto.
If I had to guess, I'd say this will be Adele's favorite dish of the night.
Tortilla Espanola
The tortillas will be topped with micro kale greens, roasted tomato jam, spiced pumpkin seeds, Jamón serrano and heirloom potatoes.
This totally has Chrissy Teigen's name all over it.
Shrimp and Lobster Escabeche
OK, now this one sounds like my favorite: shrimp and lobster topped with pickled shallots, garlic, pomegranate and pickled mustard seeds.
Yes please!
Rotisserie Chicken Salad
As far as salads go, this one sounds pretty OK: goat cheese, dates, cornbread croutons, avocado, romaine, Napa cabbage, kale, chia seed vinaigrette and of course, rotisserie chicken.
A few not-pictured items on the Grammys menu include hand-rolled sushi and sashimi, chicken skewers, two different kinds of steak, red velvet popcorn, mini bacon cheddar scones and more.
(Yes, I did just say "mini bacon cheddar scones," and yes, I am drooling now.)
And for drinks, guests have their choice of lemonade (duh), soda, iced tea, beer (domestic, imported or craft) and 18 different kinds of wine and champagne.
Surely Beyoncé will find something to satisfy her pregnancy cravings there.