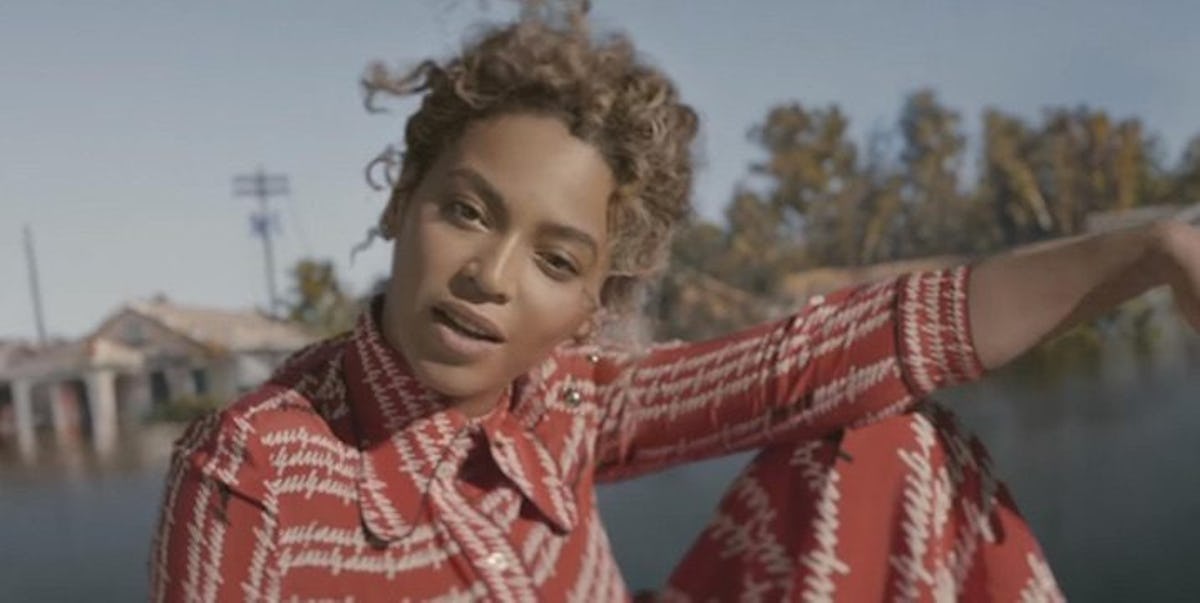 It's Official: Pregnant Beyoncé Will Be Performing At This Year's Grammys
Parkwood Entertainment
GUYS, THIS IS NOT A DRILL.
Beyoncé will be performing at the Grammys this year with her beautiful baby bump, and now we can barely contain our excitement.
After Beyoncé announced she's pregnant with twins on February 1, her fans went wild with support and admiration.
TBH, we're still in shock.
However, a few of 'em questioned if the pregnancy would affect her performance schedule for the year.
This is Beyoncé we're talking about, though. Of course it's not going to interfere with her concerts!
I mean, the singer did announce her first pregnancy during the 2011 VMAs, so she's basically a pro at owning the stage with a cute, little baby bump.
Remember?!
This was a monumental moment for the Beyhive, and fans will relive the excitement at this year's Grammy Awards Show on February 12.
The news pregnant Beyoncé will be performing at the Grammys was confirmed on Thursday when sources told Entertainment Tonight they saw the mother of one rehearsing for the show in Los Angeles.
Apparently, she was spotted with a team of dancers, her camera crew and her glam squad, so we can already assume her performance is going to be one for the books.
I. CAN'T. WAIT.
Aside from the fact Beyoncé will be performing with twins in her belly, the pop star's having a pretty special year when it comes to her music.
Thanks to her Lemonade release, Beyoncé earned the most nominations for the 2017 Grammys, as well as a whopping four nominations in different genres.
That makes our Queen Bey the most nominated female artist in HISTORY.
Let that sink in.
So, there you have it.
Beyoncé, wife of Jay Z and future mother of three, will be performing at this year's Grammys on February 12 on CBS.
Before she takes the stage, be sure to mentally prepare yourself for tears of happiness... and don't forget to bow down.
Citations: Beyoncé Will Perform At Grammys (Entertainment Tonight Online), Beyoncé Will Perform At 2017 Grammys (E Online)