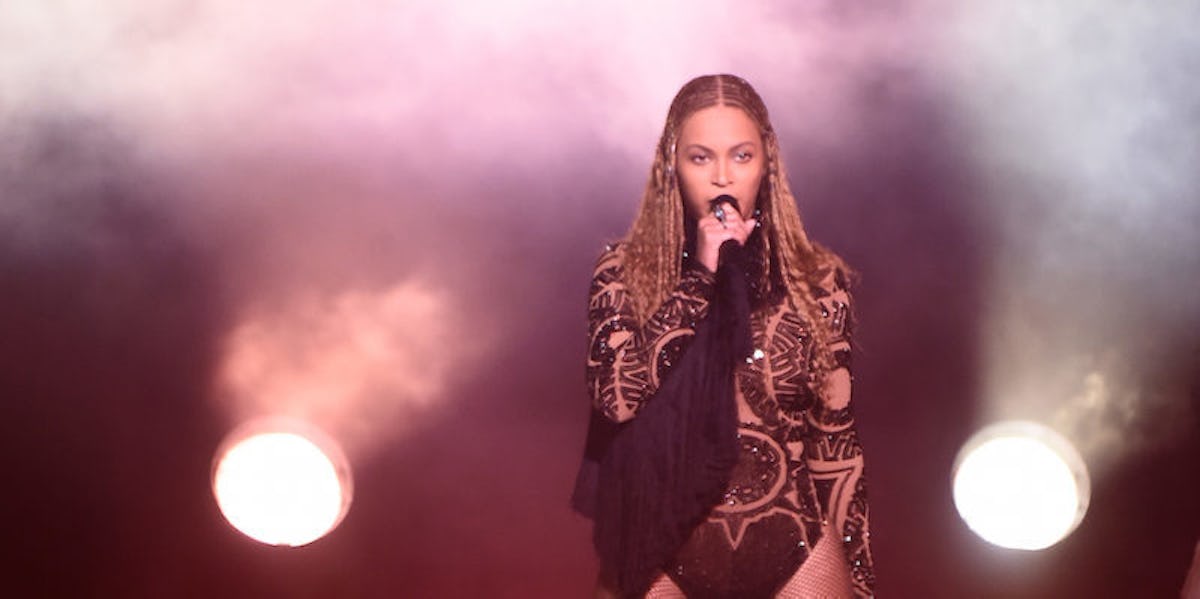 If You're Not Following Beyoncé's Glam Squad On Insta, You're Missing Out
Rex
Beyoncé is flawless, sure. But when we say "Beyoncé," we're talking about a squad of literally hundreds of people, from the creatives who edited "Lemonade" to the person in charge of making sure her teeth are bright enough to be seen from space.
The pop star's persona is the ultimate example of flawless teamwork.
Nowhere has that been more clear than on Queen Bey's Formation World Tour, which is her most ambitious yet. How does a single human follow up the groundbreaking success of "Lemonade?" She works with the best in the business.
Beyoncé has a famously tight grasp on her public image, so her social media pages are usually dedicated to candid "snapshots" that look like something you'd seen the pages of Vogue.
If you're looking for the Wizard of Oz, you always have to pull back the curtain.
For me, that comes in the form of Sir John and Neal Farinah, Beyoncé's makeup artist and hair stylist respectively. Want to know where the really good photos are, the ones that are a backstage pass to get in formation?
These two from the glam squad have you covered.
This spectacular man is Sir John, makeup artist to the stars and L'Oréal brand ambassador.
He makes women like Bey, Joan Smalls and Margot Robbie look flawless.
He and Bey go way back.
He's currently making up the queen for the Formation tour.
Sir John posts plenty of behind-the-scenes shots.
Squad goals, right?
He posts the best, most intimate moments of the show.
That is, when he's not busy working.
Bet Beyoncé's skin feels like angel wings.
Thank him for those mesmerizing eyes.
That brings us to Neal Farinah, the man responsible for Beyoncé's famous hair.
He isn't royalty. He just works for it.
This is the man who brought us the ultimate power pony...
...in all its many forms.
How cute is Bey?
Here we see Neal and Bey, casually hanging out pre-show.
Rain? No problem.
Sometimes, Miss Tina makes an appearance, too.
Can't wait to see Bey? Just follow the team until it's time for a show in your city.