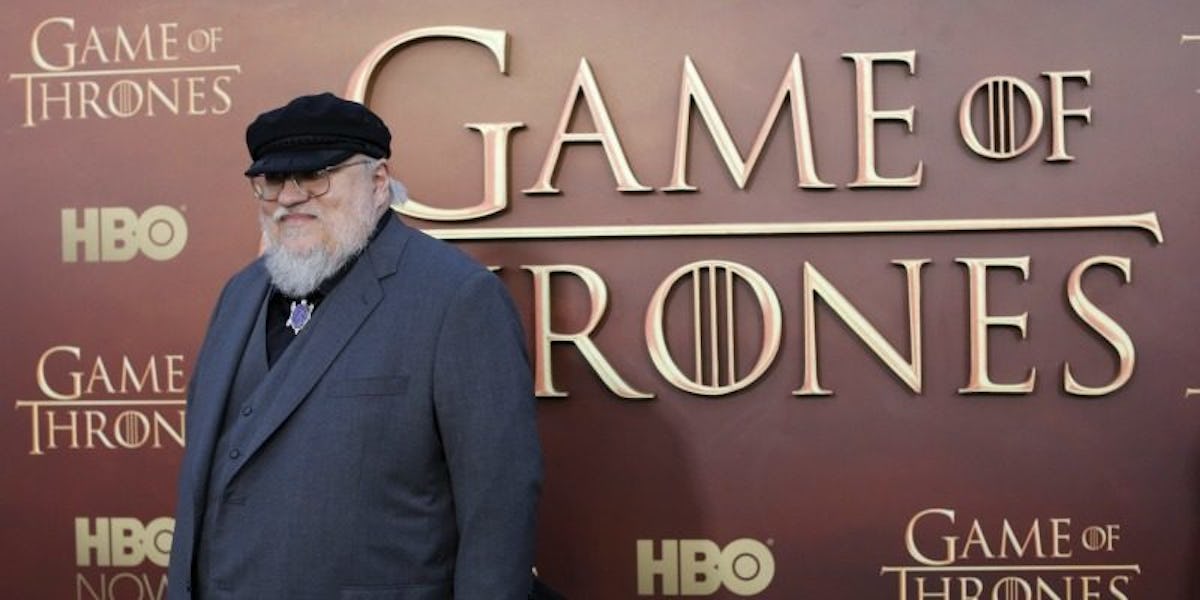 George RR Martin Opens Up About Possibility Of A 'Game Of Thrones' Prequel
REUTERS
It was quite a night for the cast and crew of "Game of Thrones" at the 68th Primetime Emmy Awards.
The show took home 12 Emmys en route to passing "Frasier" for most Emmy wins by a fictional show in television history, and actress Leslie Jones celebrated with "Game of Thrones" in style.
Winter is here. Game of Thrones breaks #Emmys record: https://t.co/JorWneOoF2 pic.twitter.com/sWrZCtY1S8 — BBC News (World) (@BBCWorld) September 19, 2016
Backstage after the Emmys, the cast and crew of "Game of Thrones" along with "A Song of Ice and Fire" author George RR Martin took to the microphone to answer a slew of questions about the show's past, present and future.
Most of the questions for the cast and crew centered around what it feels like to be a part of such a successful show, specifically during the wild sixth season of "Game of Thrones."
Toward the end of the Q & A session, though, one reporter questioned the HBO showrunners, David Benioff and DB Weiss, about the possibility of a "Game of Thrones" spinoff, asking,
With the end of the show in sight, have you guys given any serious thought about doing any kind of prequel series?
David Benioff responded by calling George RR Martin to the microphone. Speaking to the pack of hungry reporters, Martin said,
I do have thousands of pages of fake history of everything that led up to 'Game of Thrones.' There's a wealth of material there, and I'm still writing more, but at the moment, we still have this show to finish, and I still have two books to finish. So, that's all speculation.
Well, I don't know about you, but I'm pretty much going to take this as a 100 percent guarantee these next 13 episodes won't be the end of Westeros as we know it. I'm so excited for this speculative prequel, I can barely contain myself.
Lay it on us, HBO. You know that first teaser trailer is going to be super lit.
Citations: George R.R. Martin says 'Game of Thrones' prequels are not out of the question (Mashable)