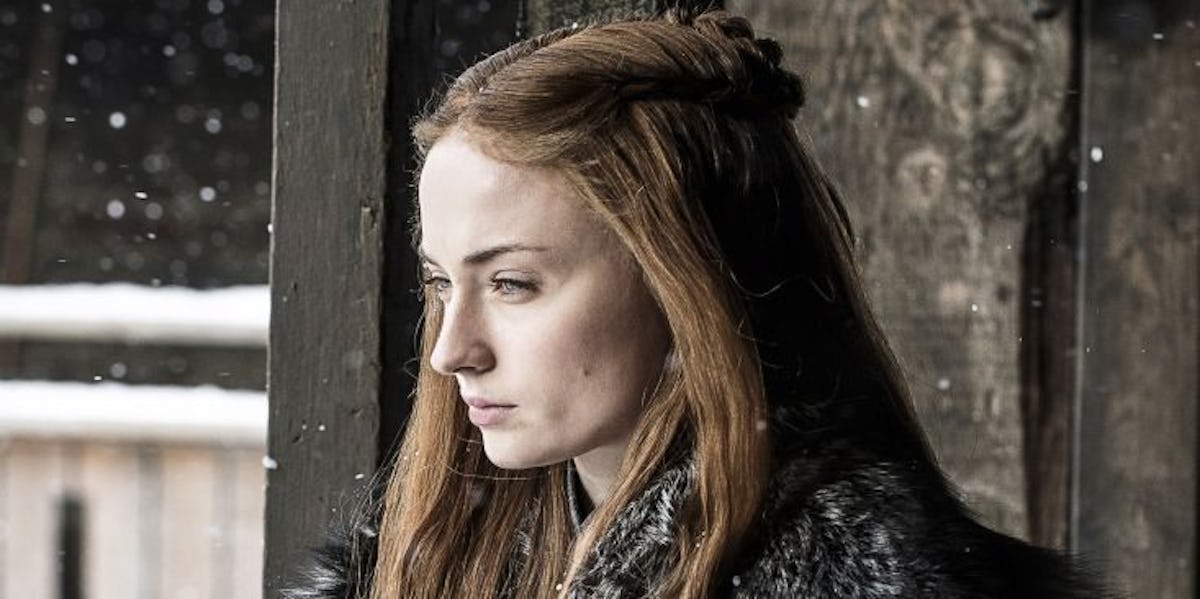 New 'Game Of Thrones' Season 7 Photos Reveal Major Spoilers About Episode 2
HBO
If it's Wednesday, that means it must be time for HBO to deliver a new batch of photographs, teasing this week's upcoming episode. With only four more days to go before Game of Thrones next episode airs, what spoilers can we glean?
Reminder: This week's episode is entitled "Stormborn." The synopsis is as follows:
Daenerys receives an unexpected visitor. Jon faces a revolt. Tyrion plans the conquest of Westeros.
This week's batch has six photos, and since we're still in the first three episodes, there are one or two we've seen before. Let's dive in and check out the accidental spoilers they contain.
Dany's Council Convenes
This is an official photo of the shot we saw in the trailer. To compare, in the trailer, we saw the whole council, including Olenna, Varys, Theon, Missandei, and Greyworm, all of whom are left out of this shot.
Also, in that clip, Yara was talking, suggesting Dany strike King's Landing now. In this one, Tyrion is clearly giving his opinion. Will he agree with Yara? Or will a cooler head prevail? Or is he planning the conquest spoken of in the synopsis?
Sam's Wondering If The Maester Considered His Proposal
Sam's still following the Maester around, clearly hoping to get access to something or other. The Maester is still ignoring him. I feel like this might be a theme this season, don't you? Still, Sam is ever hopeful, and when turned down, ever resourceful. I'm sure whatever proposal the Maester ignores this week will happen anyway.
Arya Is At The Crossroads Inn?!
This is a wider shot of Arya on her horse than the one that was released prior to the season, and it's REALLY exciting. Check out what we couldn't see before: The barrel hanging by the door like a shop sign. That's the sign of an Inn. And there's only ONE Inn in all of Westeros that our characters stop at on a regular basis.
Could Arya be in stopping in to re-up her stash of wolf-shaped bread from our favorite baker before heading down to King's Landing to kill Cersei?
(I mean, it *could* be another Inn. But why introduce a new Inn now when we've only ever had one?)
Jon And Littlefinger Sitting In A Crypt...
This picture also really excited me. That's Jon down in the crypt, probably visiting Ned's grave. And we know what large circular hints Littlefinger was dropping when Sansa went down there last time. Could there be another big old "R+L=J" hint here?
And considering we saw Littlefinger thrown against a wall in the trailer, does this suggest it's Jon's reaction to Littlefinger's hints being taken the wrong way? Hm.
Sansa Looking Down....
...And Jon Looking Up
Look, we know Jon is leaving Winterfell this week. With a probable raven from Dany and another from Sam, Jon's obsession with Dragonglass is going to drive him to visit the Dragon Queen. But what is Sansa's thought process here? Was she left in charge?
Or... gods forbid, did Jon do something so stupid as to leave someone who is *not* her in charge?
She certainly doesn't look happy, whatever the outcome. Perhaps this is the revolt he's facing.
We'll get our answers this Sunday, July 23, when Game Of Thrones Season 7, Episode 2, airs on HBO.