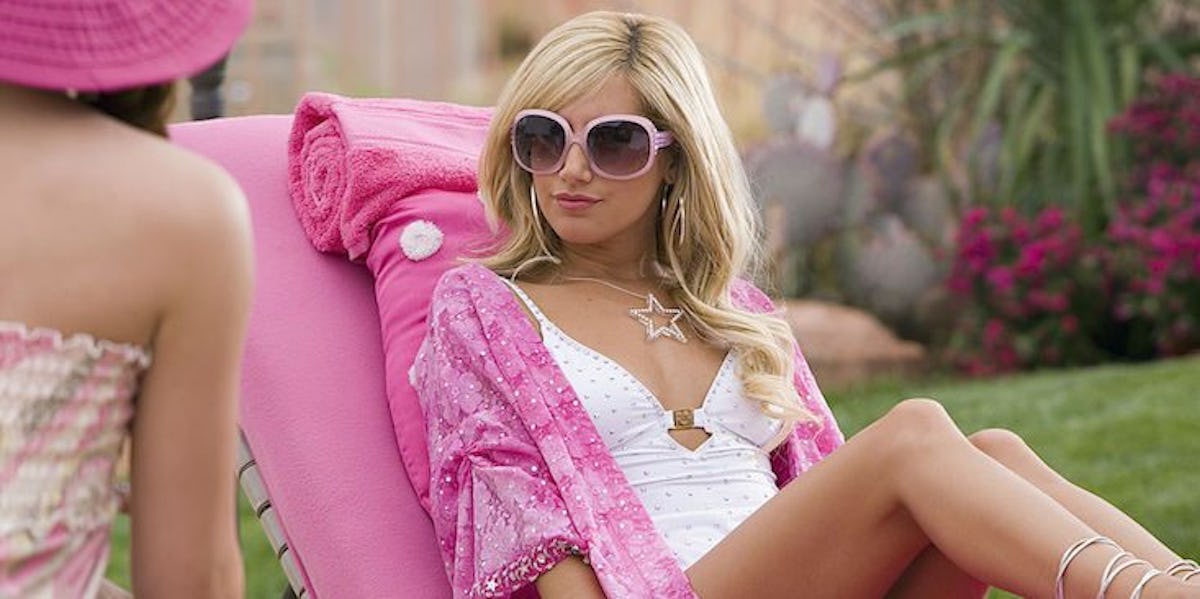 This Wildcat Is "Totally'" Down For 'HSM4,' So It's Time To Convince Everyone Else
Getty Images
Calling all Wildcats: I've got some news that is going to blow your mind. No, Zac Efron and Vanessa Hudgens aren't a real life couple again (at least that we know of?), but this is just as good. So, it's no surprise that Disney has been planning a new High School Musical movie for quite some time now, but we still don't have a lot of information on when High School Musical 4 is happening. Disney held open auditions for the film last year because, sadly, many of the original cast members (*cough* Vanessa Hudgens, Ashley Tisdale *cough*) have already said they wouldn't return to reprise their roles for a HSM 4. It looks like we might have at least one Wildcat in the house, however, as Monique Coleman — you know her better as Taylor McKessie — recently hinted she might be down for a return to the Disney scene.
That's right, Monique — who played one of the primary six characters in the original HSM trilogy — recently spoke with AfterBuzz TV about the fake High School Musical 4 trailer that took the internet and Disney fanatics by storm in August. While chatting with the outlet, Monique admitted that the fake trailer gave the original cast members "All the feels" before saying, "Honestly, I would do that movie!" Obviously now we just need to get Zac, Vanessa, Ashley, Lucas, and Corbin on board and we'll be all set.
Of course, the actress was referring to the movie presented in the fan-made trailer and NOT the real life HSM 4, so chances are we won't be seeing her reprise her role anytime soon (whatever happened to "we're all in this together," guys?). That doesn't mean we should give up hope, though. A few of the original HSM players do seem interested. We know Bart Johnson — Wildcat coach/Troy's dad — is most likely down to come back based off his hilarious audition tape, and the films' original director, Kenny Ortega, has expressed interest, as well. Indeed, in an interview with People's Choice, the director said,
I would like to be a part of it in any way that I can. I had the time of my life it started a whole new career for me. If High School Musical 4 worked out with my schedule and Gary [Marsh] and the team request my involvement, I would be very, very open to it.
As awesome as that is, it would still be nice to see what some of our faves are up to now that they'd be in their twenties. Monique suggests in her interview above with AfterBuzz TV that Taylor is "probably running a nonprofit," so who knows what her peers are up to. Is Troy playing for the NBA? Is Gabriella getting her PhD? Does Sharpay have a Tony yet?!
Earlier this year in March E! News caught up with Vanessa Hudgens and asked her whether or not she'd return to her role as Gabriella in the new film. The actress told the outlet,
I mean, I'm 28. I could be a teacher, but I refuse to be a teacher! I'm still a teenager at heart. So probably not with me, but I'm excited to see what they whip together.
It's also no big surprise that many of the original cast members have insanely busy schedules these days, so finding a time when they're all available to film would likely be difficult. I guess we'll just have to deal with a cast of newbies and hope for the best... I mean, the original cast were all newbies once, too, right?
In the meantime, while we wait for High School Musical 4, I guess we'll just have to keep our fingers crossed for surprise cameos and watch this fan-made trailer that uses clips from the original actors' current projects to string together a reunion narrative.
I don't care if I have to finance this project myself, I need to see it happen.
Check out the entire Gen Why series and other videos on Facebook and the Bustle app across Apple TV, Roku, and Amazon Fire TV.