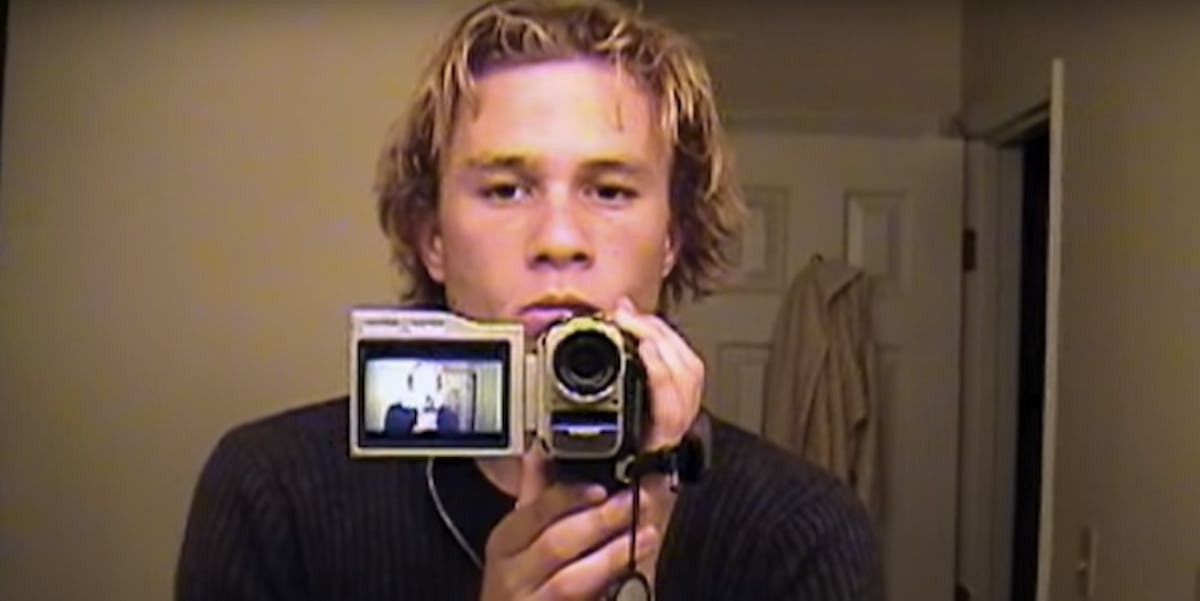 There's Another New 'I Am Heath Ledger' Trailer And It's Just As Emotional
Spike
New footage from the upcoming Heath Ledger documentary is giving fans an even more intimate look at the private life of the late actor, and it's just as emotional as you would expect.
Heath is on the cover of People this week ahead of the premiere of the new documentary "I Am Heath Ledger." The first trailer for the Spike-produced doc, which will premiere on May 3, dropped last week, and now People is giving fans an extended look at Heath's life in a new featurette.
We already knew "I Am Heath Ledger" will feature tons of archival footage that Heath himself recorded throughout his life, but now we're hearing from the director just how much he felt like Heath was involved in the project.
Director Derik Murray says he felt as though Heath was his co-director on the project, and his sister Kate Ledger says the doc feels like a gift to his daughter Matilda.
Check out some of the new footage "Good Morning America" covered below.
In another segment, one of People's editors discusses Heath's final weeks before his death of drug overdose in 2008.
At the time, Heath had recently broken up with his "Brokeback Mountain" co-star Michelle Williams, and apparently was struggling with being away from their daughter, Matilda Rose, so often due to the breakup and his demanding work schedule.
Heath was also finding it impossible to sleep, and began taking prescription sleeping pills. Apparently he knew he shouldn't be taking so many pills but was desperate for sleep. Check out the dark clip about his final days below.
All of this new footage is just segments of a 15-minute biographical video of Heath Ledger's life that the People/Entertainment Weekly Network uploaded to its site as a part of People's cover story.
You can check out the full documentary "I Am Heath Ledger" when it's released to select theaters on May 3.