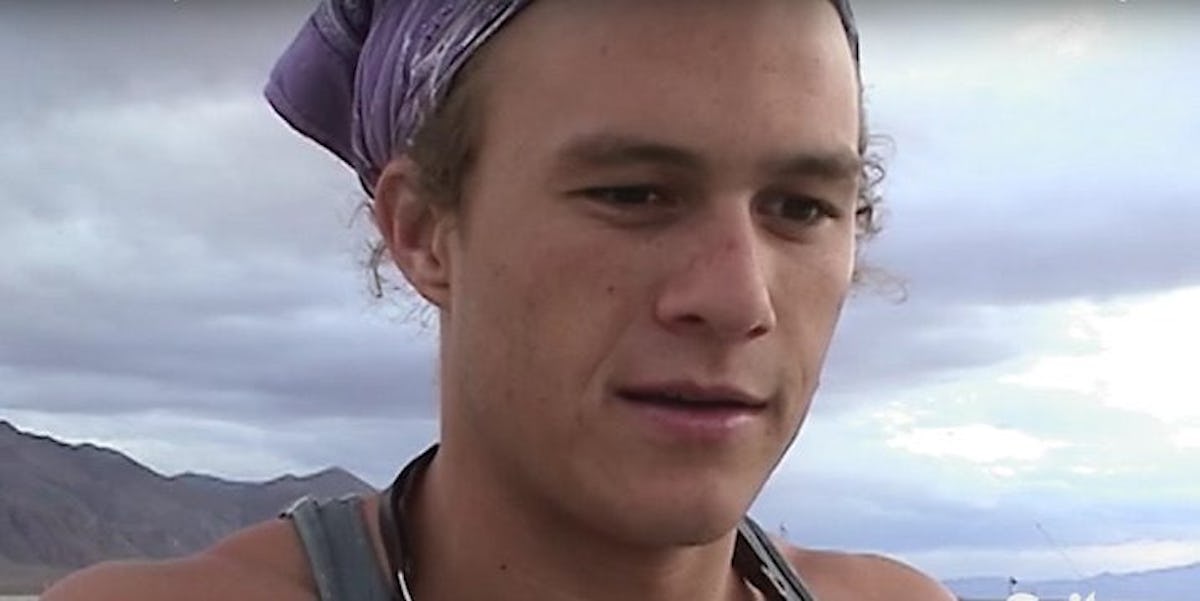 The 'I Am Heath Ledger' Trailer Is Here And It's Guaranteed To Make You Cry
Spike
Almost a decade after Heath Ledger died of a drug overdose at the age of 28, a documentary looking back on the actor's incredible life is coming to Spike TV.
The 90-minute film, "I Am Heath Ledger," will feature exclusive, archival footage of the late "Brokeback Mountain" actor as well as interviews from Ledger's close co-workers, friends and family.
The first trailer for the film, which will debut at NYC's Tribeca Film Festival, dropped on April 4, on what would have been Ledger's 38th birthday.
"There were always cameras around," says model Christina Cauchi in the trailer, a friend of Ledger's. "A video camera, or a polaroid camera or a film camera. That's what I think when I think of him: the camera in the hand."
It seems like that's where a lot of there footage in the doc will be coming from — Ledger's own videos.
"He was always a director," childhood friend Trevor DiCarlo says next in the trailer. "Acting was just a way to get there."
Ledger did produce and direct some music videos, but never got the chance to direct a feature film.
We get hints that Ledger struggled with being in the public eye as his fame level rose.
"He wanted fame," says filmmaker Matt Amato in the trailer. "Then when he got it, he didn't want it anymore."
Ledger's sister, Kate Ledger, will be featured in the documentary.
She says in the trailer that she told her brother, "This is like taking it to the next level, like you're going to be nominated for this, I'm telling you right now." And in reply, he just smiled.
The trailer ends with Ledger himself speaking into a handheld video recorder.
"Hello," Ledger says. "We're going to go on a mission right now. So will you come with me?"
Ledger's widow, Michelle Williams, does not appear to be featured in the film.
"I Am Heath Ledger" premieres Wednesday, May 17 at 10 pm ET on Spike TV. The film will also play in a few select theaters starting May 3, and has a digital/DVD release on May 23.