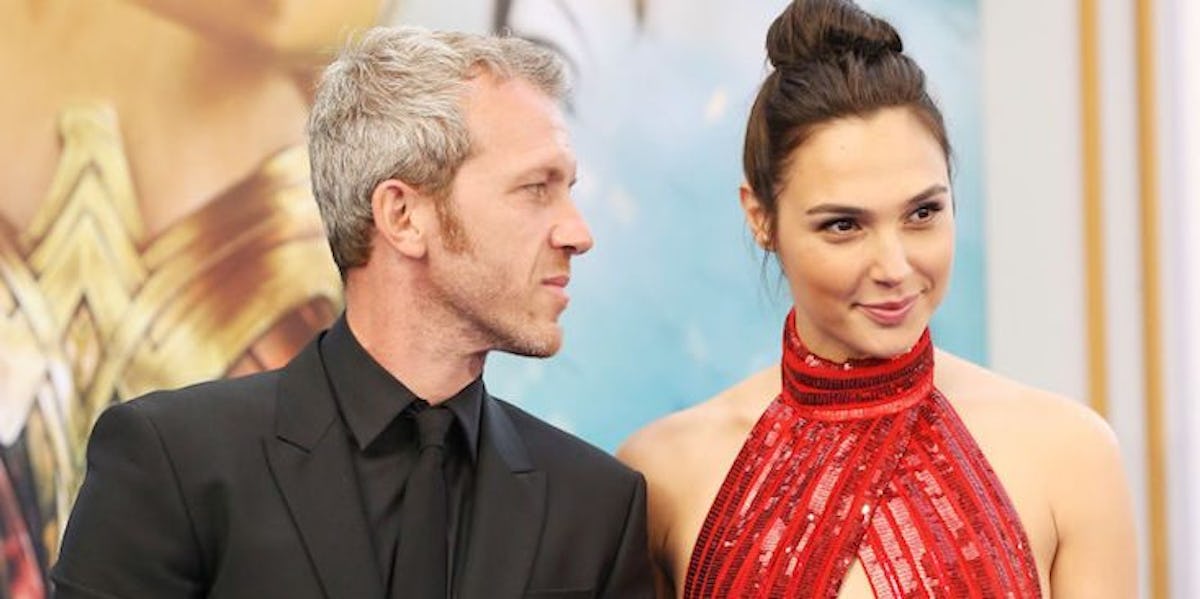 Who Is Gal Gadot's Husband? 5 Things To Know About Wonder Woman's Man, Yaron Versano
Photo by Michael Tran/FilmMagic
So, it's fairly obvious that Gal Gadot's husband, Yaron Versano, is married to a pretty special lady. Critics are besotted with Gadot after her praise-earning performance as Wonder Woman earlier this year, and fans can't wait for her upcoming roles in Justice League and Wonder Woman 2. But how much do we know about the man who's spending the rest of his life with this real life superheroine? Here's five things to know about Wonder Woman's right-hand man.
1. The pair have been married for nine years and have two daughters.
The couple met in 2006 and married in 2008 after Versano, 10 years Gadot's senior, made good on his second date promise to propose to her within two years. The couple have two daughters together, Alma, 5, and Maya, five months. They're seriously the cutest little things ever.
Gadot wasn't pregnant during principal filming of Wonder Woman, but when it was decided that there would need to be reshoots, she was already five months along. Ever the professional, Gadot suited up and soldiered on – adding one tiny addition to her famed ensemble, a triangle of green cloth that would be used to cover up her bump.
(P.S. Can we talk about how good Gadot looks in those wedding pics? So pretty!)
2. He and his brother are real estate developers.
Versano is a real estate mogul in Isreal, where both he and Gadot are from. He closed a major deal in 2015 when Russian billionaire Roman Abramovich bought a hotel he owned with his brother for $26 million. That's some serious cash.
3. They met at a yoga retreat in the desert.
"We met through mutual friends at this very strange party in the Israeli desert. It was all about yoga, chakras, and eating healthy," Gadot said to Glamour in 2016. A yoga party in the desert? I guess Diana Prince isn't the only one living a life full of strange adventures.
4. He's super supportive.
This shot of Versano in a customized T-shirt is a fan favorite because it's awesome, but one look at Versano's Instagram will show you how supportive he is of his wife in her latest role, T-shirt or no T-shirt.
5. They're totally head-over-heels.
These two love letting us know just how much they love each other, and it's so adorable, we can't complain. They've been together for years, but the way they Instagram about each other, you'd think they were newlyweds.
So, it looks like Gal Gadot has the world's coolest job and the world's coolest husband. We'd be mad, but she's too awesome to be mad at. Mazel tov!