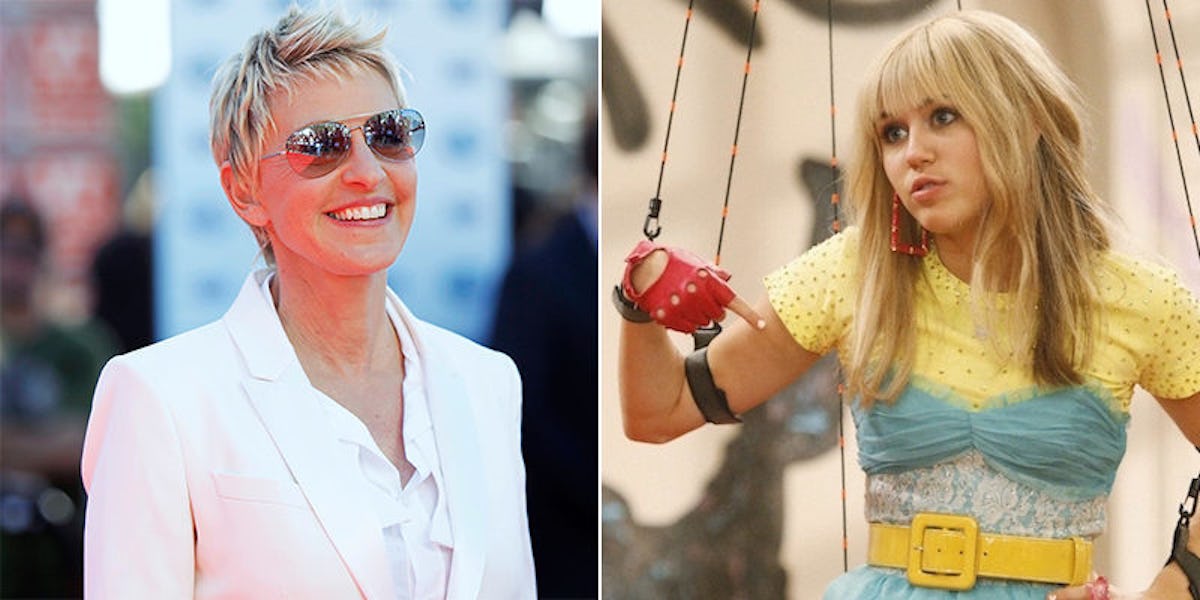 Ellen's Latest Photoshop Celebrating 'Hannah Montana' Is Everything
REUTERS/Mario Anzuoni/Disney Channel
Ellen DeGeneres is a Photoshop goddess.
Whenever anything crazy happens in the entertainment world, you can always count on Ellen to give her unique commentary on it.
Like remember when Kim Kardashian West posted a nude because she "had nothing to wear?"
Immediately after, Ellen uploaded her own version by adding herself into the photo. It was pretty hysterical, and if you haven't seen it, I suggest you check it out.
Well, today marks the 10th anniversary of "Hannah Montana," so fans are sharing their favorite moments and reminiscing about the series.
In honor of the day, Ellen went to Instagram to post her own tribute.
The caption reads,
Happy #TBT & #10YearsOfHannahMontana
I had to look twice because the Photoshop was so believable. DAMN, ELLEN. Lookin' good in that wig.
Miley also posted a tribute, but hers was a little more sentimental.
Happy 10 years, "Hannah Montana!" You're forever in our hearts.