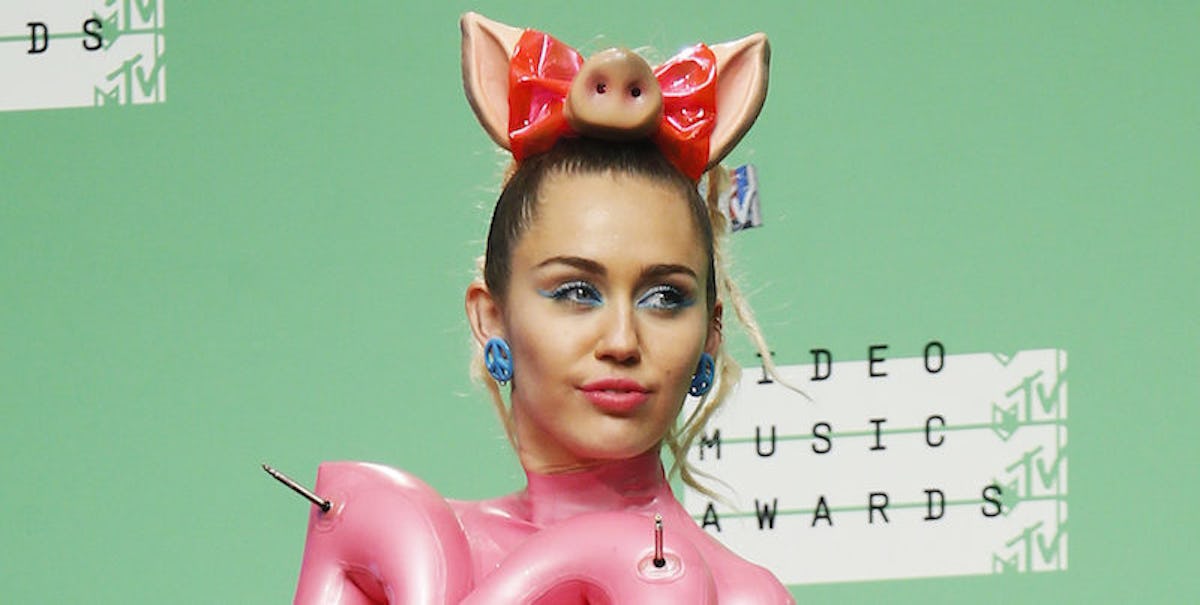 Miley Cyrus Gets Real About How Much 'Hannah Montana' Means To Her
REUTERS/Danny Moloshok
Today is a very sentimental day because it marks the 10th anniversary of "Hannah Montana."
The series premiered on Disney Channel on March 24, 2006, and 10 years later, fans are reminiscing about the show using #10YearsOfHannahMontana.
Ever since the show came to an end in 2011, life just hasn't been the same. There's a void in our hearts, and we're hurting. I JUST MISS IT SO MUCH. SWEET NIBLETS!
I miss Miley, Jackson, Lilly and Robby Ray. I even miss Rico, that little brat.
It isn't just the fans who feel extra emotional today. Miley Cyrus even posted a sweet message on Instagram for the cast of the show and her fans.
Her caption read,
@realdukeofearles understands the insanity of it all..... Sending love to all my cast members on this anniversary .... To the world it's a celebration of 10 years but for us the journey began way before the world had any clue who the fuck any of us are ..... There was a very long auditioning process, and many chemistry reads which really is what sold the show to the producers and channel because no matter what went on over the years (which none of you have any clue about but It was like the real world but more hormonal teenagers) our love for each other was unquestionable.... Even though I feel disconnected to who I was at that time I will always feel eternally grateful for the opportunity and platform I was given .... None of it would have been possible with out every single person who ever contributed to the series .... From regulars , to special guests (and there were many magical ones @dollyparton) to creators, crew , directors..... I am where I am because of loyal fans that I am thankful for and of course love dearly all the new angels who support me now..... Even though HM is chopped up into little tiny pieces and buried in my backyard she will always hold a very special place in my heart! Celebrate this day with us! Get real drunk and remember #HM4EVRsend pics gettinnnnn buck wild in honor of this special day! #letsplayadrinkinggame watch HM and every time someone says her name take a shot! Yiew hew!
ARE YOU CRYING YET? BECAUSE I AM.
PS. @realdukeofearles happens to be Jason Earles, FYI.
This is too much for the heart to handle. I think I'll take Miley's advice and drown my sorrows in some vodka.
Let's all spend today the right way and get wasted watching reruns. The Stewart family would be proud.