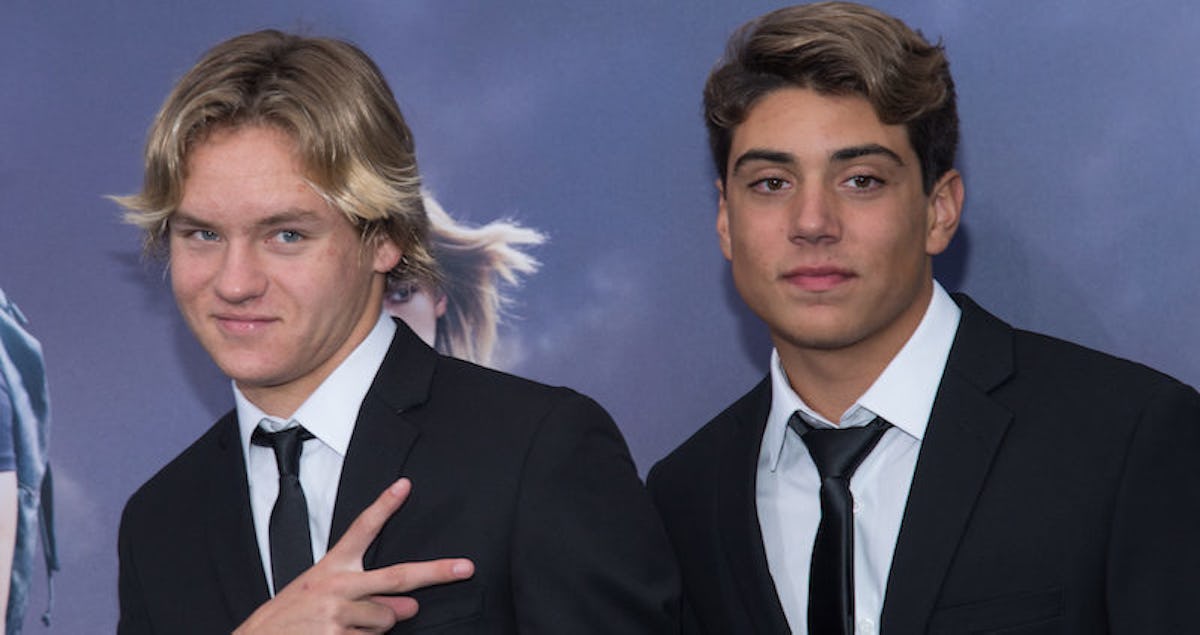 'Damn, Daniel' Is Officially One Of the Most Influential People Online
Getty Images
This is proof Vines can change the world, y'all.
The teens from that "Damn, Daniel" video were just named two of the 30 most influential people on the Internet by TIME, beating out names like DJ Khaled and JK Rowling. The Vine stars followed Kanye West, Joy Cho, James Corden and Laci Green on the list.
OK, so the list is technically unranked, but still, I feel like this means something.
In case you're, I don't know, only now waking up from a month-long coma or something, high school students Daniel Lara and Josh Holz skyrocketed to fame after their Snapchat video, in which Josh said "daaaamnn, Daniel" and "back at it again with the white Vans!" in a weird voice, went viral.
Yep, that's literally it. From there, the two had appearances with Ellen and model offers, and now TIME named them as two of the most influential people on the Internet, apparently.
So, life's not fair, basically.
But hey, it's not their fault! Plus, they reportedly donated the white Vans they got on "The Ellen DeGeneres Show" to a children's hospital, so they sound like pretty decent teenage boys to me.
Don't worry, Khaled, I'm sure you'll be back at it again with the Snapchats soon enough.
Citations: The 30 Most Influential People on the Internet (TIME), The Creators of the 'Damn Daniel' Video Donated Vans to Children at a Hospital (Complex)