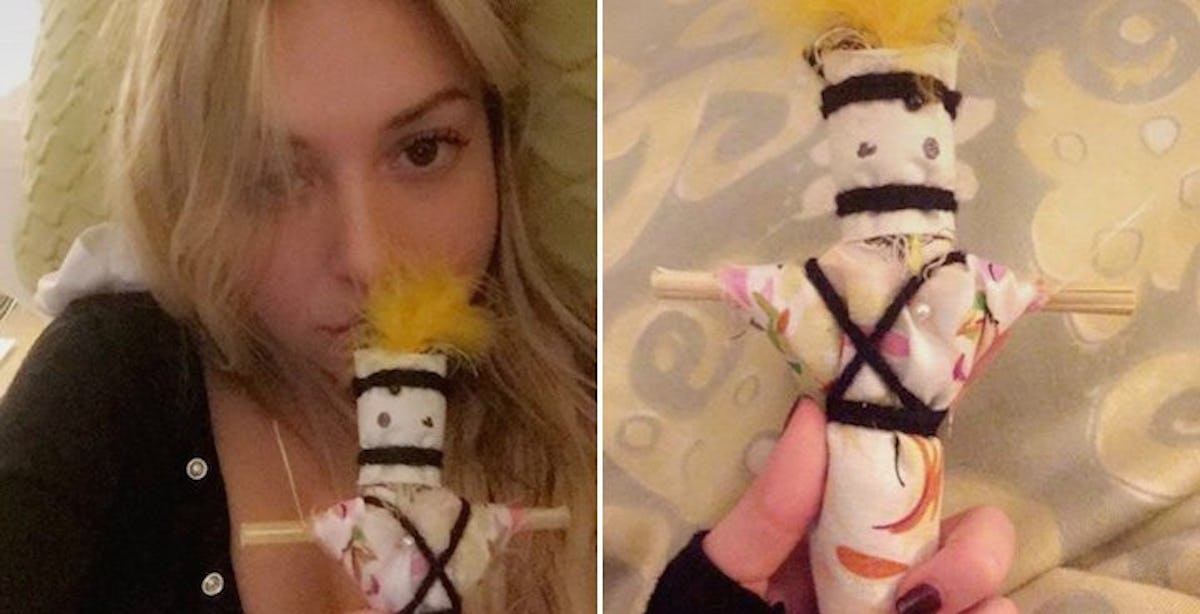 Corinne Posted Snapchats With Her 'Bachelor' Voodoo Doll And We Can't Even
Snapchat
I want Corinne from "The Bachelor" to be my best friend and I don't care who knows it.
Monday night's episode made it clear to me this season is nothing without her. NOTHING.
Nick Viall, you're lucky this girl is on the show or else "The Bachelor's" ratings would be terrible this time around. Don't boo me, it's the truth.
My favorite part of last night's episode was the dreaded two-on-one date, obviously.
Contestants Corinne Olympios and Taylor Nolan -- who hate each other, by the way -- had to go on a date with Nick at the same time, but one of them was sent home at the end of it.
The ladies and Nick went to New Orleans for a romantic date with a fortune teller in the woods.
Yeah, it was just as miserable as it sounds.
The entire time, Corinne and Taylor talked shit about each other, so that was interesting.
While Taylor was having alone time with Nick, Corinne was hanging out with the fortune teller who decided to make her a Voodoo doll.
Corinne didn't explicitly state the Voodoo doll represented Taylor, but it became pretty damn obvious when she took her anger out on it.
In case you are wondering, Corinne still has the Voodoo doll and decided to whip it out last night in honor of the episode.
While watching "The Bachelor" in a hotel room with her friend, Corinne posted a hilarious Snapchat story of her holding the doll.
She added a few photos of the doll in her hand and the Snapchats are just as amazing as you'd imagine.
Her entire story was of the Voodoo doll, and it was the best thing I've ever seen.
I'm not sure if the 24-year-old will win "The Bachelor," but this girl better make it to hometown dates because I'ma be pissed off if Nick never meets Raquel.
Keep shining, sweetheart. You're the best.