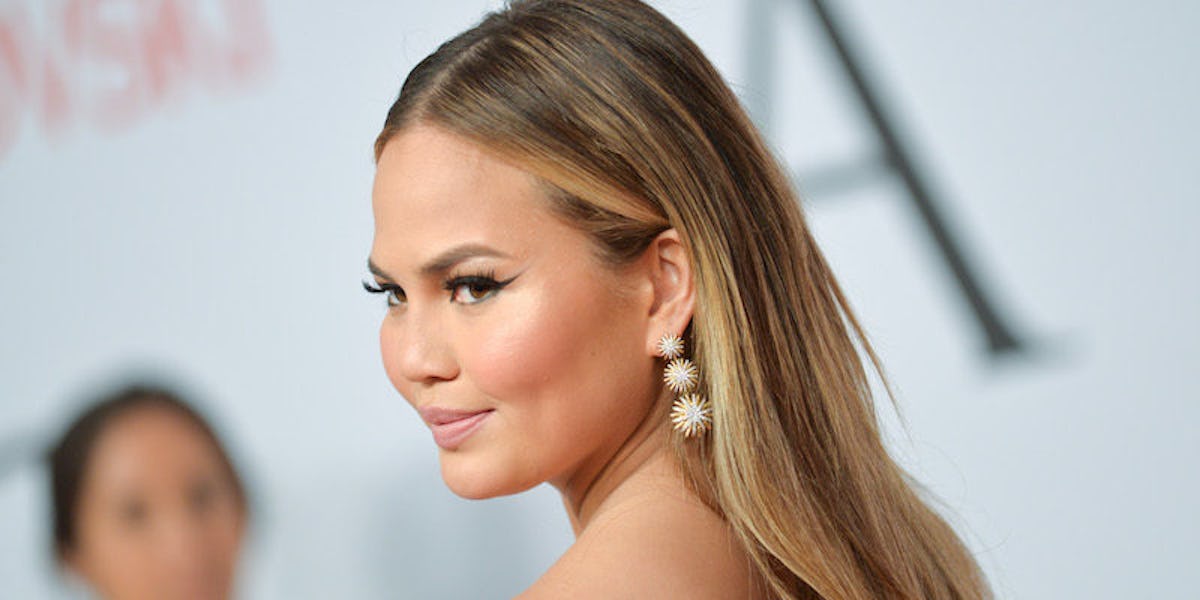 Chrissy Teigen Just Posted The Most Beautiful Photo Of Her And Baby Luna
Erik Pendzich/REX/Shutterstock
Chrissy Teigen became a mom last week, and I've seriously never loved her more.
Girlfriend's been killing the mom game on social media with her fire tweets and adorable pictures on Instagram -- and she just keeps going.
Today, Chrissy posted yet another picture with her new daughter, Luna Simone Stephens, and apparently, she is the most gorgeous mother to ever exist.
Seriously, she is LITERALLY glowing. I'm calling witchcraft on this beauty. How do you look this good when you pushed a child out of your body a mere week ago?
Keep on slaying motherhood, Chrissy. I will happily keep liking the Instas.