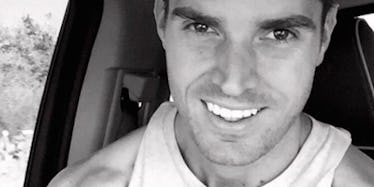 Chris Harrison Says We Could Still See Luke Pell As The Next 'Bachelor'
Instagram/ Luke Pell
We as a society are going to find Luke Pell a soulmate or die in a fiery explosion trying.
Many "Bachelorette" fans who rooted for Luke to win JoJo's final rose — and her heart — last season hoped he'd at least be chosen as the star of season 21 of "The Bachelor."
Former "Bachelorette" and "Bachelor in Paradise" contestant Nick Viall ended up snatching the coveted spot, but host Chris Harrison insists Luke still stands a chance of finding love in the epicenter of true, lasting romance: reality television.
Chris told E! News,
He's a great guy – a super nice guy. We may see him next summer in Paradise [or] we may see him as the next Bachelor... Luke would be a great Bachelor…
Producers' decision to cast Nick over Luke doesn't mean the southern gentleman won't be chosen to lead a season of his own in the future.
As the host previously explained,
So many names get thrown around and at the end of the day, as producers, we have to try and think and decide what's best for the franchise and who is the most deserving and sincere person. At the end of the day, we all looked around the table and nobody could say it wasn't Nick.
In a few short years, both of these lonely boys may finally be united with the women of their dreams. Until then, Luke will just have to rough it on Tinder with the rest of us.
Citations: Luke Pell Could Still Be the Bachelor, Says Chris Harrison (PEOPLE)