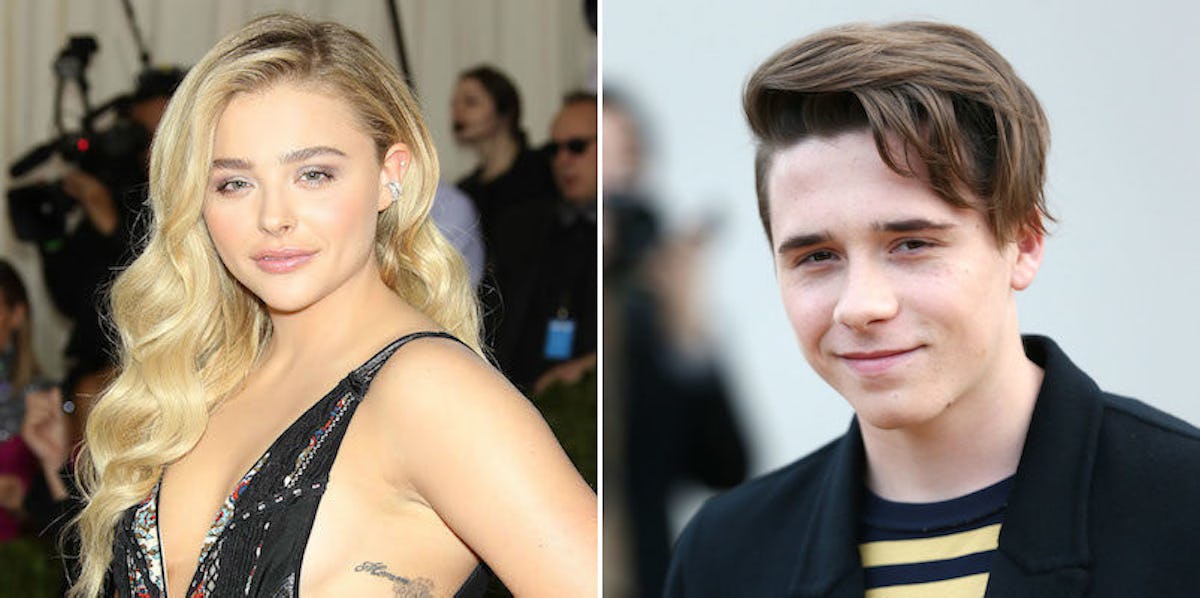 Chloë Grace Moretz Discusses Whether Or Not She's Dating Brooklyn Beckham
REX/Shutterstock
Chloë Grace Moretz and Brooklyn Beckham are 100 percent definitely dating, like, for sure.
I know, because the 19-year-old actress confirmed it herself while playing a game called Plead the Fifth on the Bravo show "Watch What Happens: Live."
In addition to talking about Kim Kardashian and clearing up rumors about Taylor Swift's squad, Chloë Grace Moretz told host Andy Cohen,
I think... the more I don't make it mysterious, the more people don't care. So, yes, we're in a relationship.
We kind of all knew this already, based on the Instagram posts of Chloë that Brooklyn has been posting.
The captions of the above photo reads,
Late night take out with bae
The 17-year-old son of David and Victoria Beckham reportedly started hanging out with Chloë way back in 2014, which is when the dating rumors first began.
And yes, this means Chloë got to meet David Beckham.
Though she seemed a little reluctant to admit it, I think it was cool of Chloë to be so upfront. No more rumors and speculation.
Clearly she was uncomfortable talking about her personal life on live TV, but she handled it with grace. Get it? Grace? Like, because that's her name? It's comedy, people.
Well congratulations, Chloë and Brooklyn. You two kids have fun now!
Citations: CHLOE MORETZ CONFIRMS SHE'S DATING BROOKLYN BECKHAM (Harper's Bazaar)