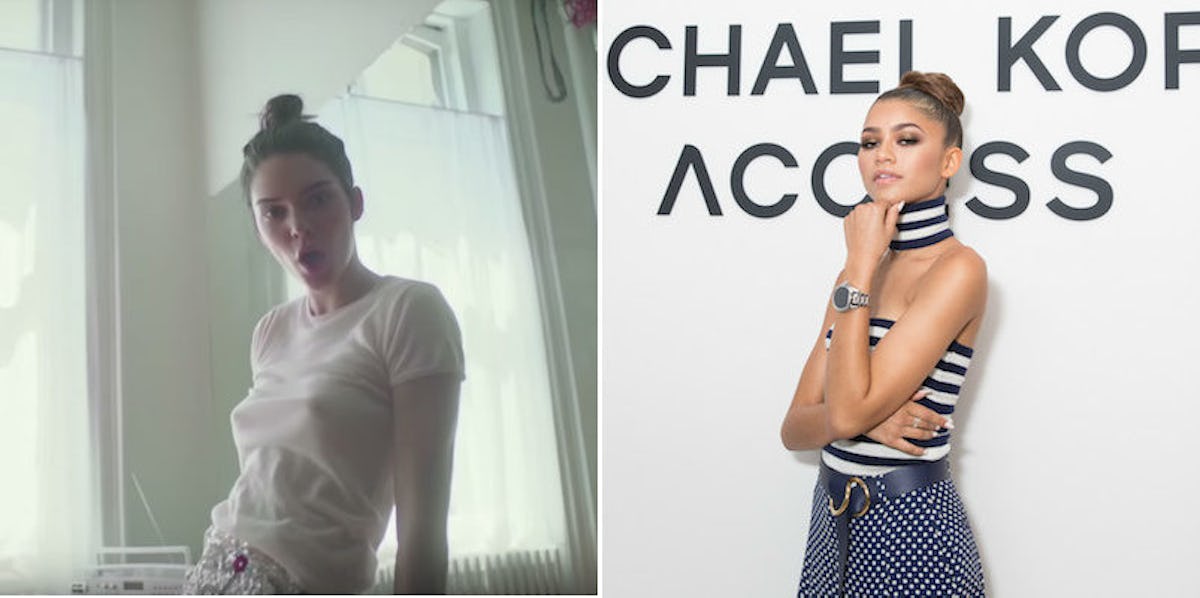 Zendaya Low-Key Shaded Kendall Jenner With An Instagram About Ballet Flats
YouTube/REX/Shutterstock
That Zendaya-Kendall ballet beef is 100 percent real.
For an art form built around patience, beauty, fluid energy and a serene calmness, ballet dancers can sure get pissy when it comes to people getting what they do wrong.
Just ask Kendall Jenner.
Kenny somehow managed to piss off the entire ballet community recently when Vogue España released a video with the 20-year-old screwing around in a dance studio while wearing serious ballet gear.
This is the video -- which I thought was pretty innocuous -- that started the tutu riot.
Plee-ay stop disrespecting the thing that turned Natalie Portman into a swan, Kendall.
Zendaya, knowing full well Kendall had amassed a sizable amount of hate from bunheads -- a term I only know because I'm convinced I'm one of maybe eight people who watched that show with Sutton Foster -- across the world, decided to throw a whole bunch of shade on Instagram.
Jesus Christ! How subtle and devastating can you be, Zendaya?!?!
I mean, captioning it with a simple "A 'ballet' flat" is about as expertly passive as one can physically be.
This isn't the first celeb to call out Jenner for her misrepresentation of what it takes to be a dancer.
Abby Lee Miller, star of "Dance Moms" and arguably the most terrifying/inspiring being in the universe, posted a longer rant to her own Instagram before deleting the post.
Luckily for us, nothing on the web is ever permanently deleted.
She captioned the post, which featured a still from Vogue's video, saying,
I don't make a habit of commenting on all the dancers that post pics with incorrect technique… but I can not be a fan of this shoot. There are so many amazing dancers in the world… Kendall Jenner is not one of them!
She ended the post by calling out Kris Jenner, saying,
Shame on Momager, Kris Jenner!!! She never made these kids take dance class. She better get North West to the [Abby Lee Dance Company Studio LA] before it's too late!
What an exciting time to be alive!
Citations: Did Zendaya Just Shade Kendall Jenner (Refinery29)