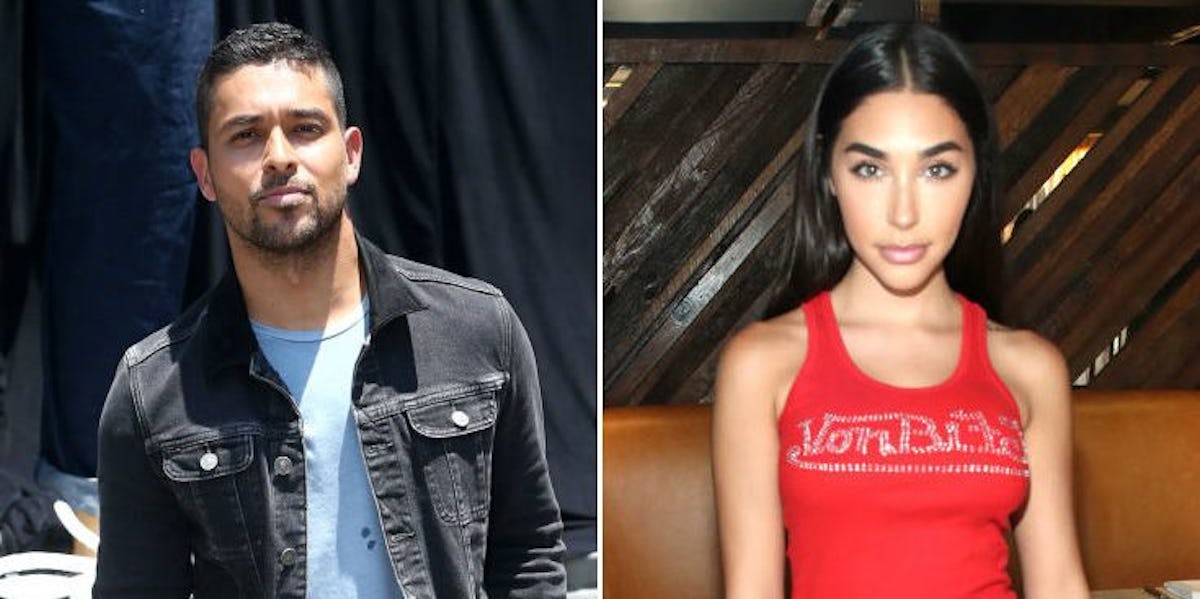 Wilmer Valderrama Steps Out With New Woman And You Might Recognize Her
Tommaso Boddi/Jonathan Leibson/Getty Images
Wilmer Valderrama has stepped out with a new woman, and it's... surprising. You may remember model and beauty vlogger Chantel Jeffries, the rumored ex-girlfriend of Justin Bieber.
According to the Daily Mail, in early July, Valderrama was seen hanging out with Hailey Baldwin, Joe Jonas, and a group of other famous friends on a boat.
Not too suspect. However, the following week, Valderrama spent some alone time with Jeffries. The 37-year-old actor took the 23-year-old model out to lunch in West Hollywood.
Although they did hug goodbye, a lunch date isn't anything to get too suspicious of. But then, the two went out again. Days later, Valderrama and Jeffries were spotted together at TAO nightclub in Hollywood.
Elite Daily reached out to Valderrama and Jeffries' teams for comment but did not hear back by the time of publication.
Do we love this potential couple or nah? The internet is already 'shipping them.
They're both really, really, really ridiculously good looking. As far as I'm concerned, they're both single so they should do what makes them happy. However, the clip below from the evening at TAO shows Valderrama laughing with Columbian singer, Maluma, while Jeffries walks ahead.
This could mean that they're just friends. Maybe it's not as much of a date as people thought.
OR MAYBE IT IS AS MUCH OF A DATE AS PEOPLE THOUGHT. I wasn't there. Wilmer or Chantel, please invite me next time so I can help clear this up for people.
Jeffries was linked to Justin Bieber in July 2016. He famously rented out the entire AMC Theater in Times Square so they could watch The Secret Life of Pets together. She was also spotted dancing front row at his sold out show at Madison Square Garden in New York City.
Although the two never claimed to be anything more than "just friends," some cuddly social media pictures sent a different message.
Jeffries was also one of the women seen with Scott Disick while he was in Cannes. Rumors were swirling about the two being romantically involved.
Jeffries cleared the air that she and Disick are not together. She told Us Weekly,
I'm cordial with Scott, he's friends with my friends. We were joking around. I said, 'Scott get away from me, I'm not going to be your seventh girl from this trip!' And he said, 'Yes you are!' and of course that's what the story turned into. I just thought it was funny.
Valderrama has been seen with various ex-girlfriends, but nothing serious has surfaced. His relationship with Demi Lovato ended after six years in June 2016. The two remain great friends, and I'm sure Demi wishes the best for him.
I guess we will have to wait and see what will happen with Valderrama and Jeffries. If we have learned anything from this, it's that I should really be invited to TAO next time. OK, guys? OK, great.