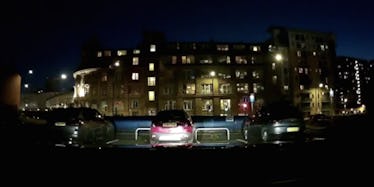 Video Of Explosion At Ariana Grande Manchester Concert Shows Force Of Blast
Twitter
A "serious incident" at an Ariana Grande concert in Manchester, United Kingdom on Monday night left at least 19 people dead and an estimated 50 more injured, according to the Associated Press.
UPDATE: Manchester police revealed Tuesday morning that at least 22 people are dead and about 60 injured after a lone bomber detonated an improvised explosive device outside an Ariana Grande concert in Manchester, England. The attacker is deceased and police believe he acted alone. According to CNN, authorities are investigating whether the attacker was part of a broader terror network.
Here's how you can help victims of the attack, which is the deadliest Britain has seen since the 2005 London bombing.
Grande was not injured at the concert and tweeted after the event: "broken. from the bottom of my heart, i am so so sorry. i don't have words."
EARLIER: Officials are now reporting a single explosion occurred outside of the Manchester Arena. It happened near the end of the concert as people were exiting the arena complex.
United Kingdom authorities believe this may have been a suicide bombing, though official confirmation of that has yet to be determined.
Elite Daily has reached out to Ariana Grande's team for more information, but did not hear back by the time of publication.
Concertgoers were reportedly evacuated from the Manchester Arena following the incident.
Video from a dashcam reportedly shows the moment of the explosion at the Grande concert in Manchester.
About 9 seconds into the video, the sound of a possible explosion is heard, apparently coming from the arena. It is a loud blast.
The explosion was first reported at about 10:40 p.m. local time.
There is no immediate information about the source of the blast or what kind of explosion it was, according to NBC.
Greater Manchester Police said there were "a number of confirmed fatalities and injuries."
A rep for Grande told E! News, "Ariana is okay. We are further investigating what happened."
Bianca Landrieu, a hip-hop star from Boston, tweeted that "we are okay."
Greater Manchester police said in a statement that they are treating this "as a terrorist incident until police know otherwise."
Around 50 people are reported to have been injured in the Manchester blast.
Lines to the Manchester Victoria transit station, which is a part of the arena complex, were closed, and the station was evacuated, National Rail said in a statement, according to NBC News.
Citations: At Least 20 Killed After Possible Explosions at Manchester Arena Concert Featuring Ariana Grande (NBC News), Ariana Grande Fans Evacuated From Concert After "Serious Incident" Inside Manchester Arena (E!)