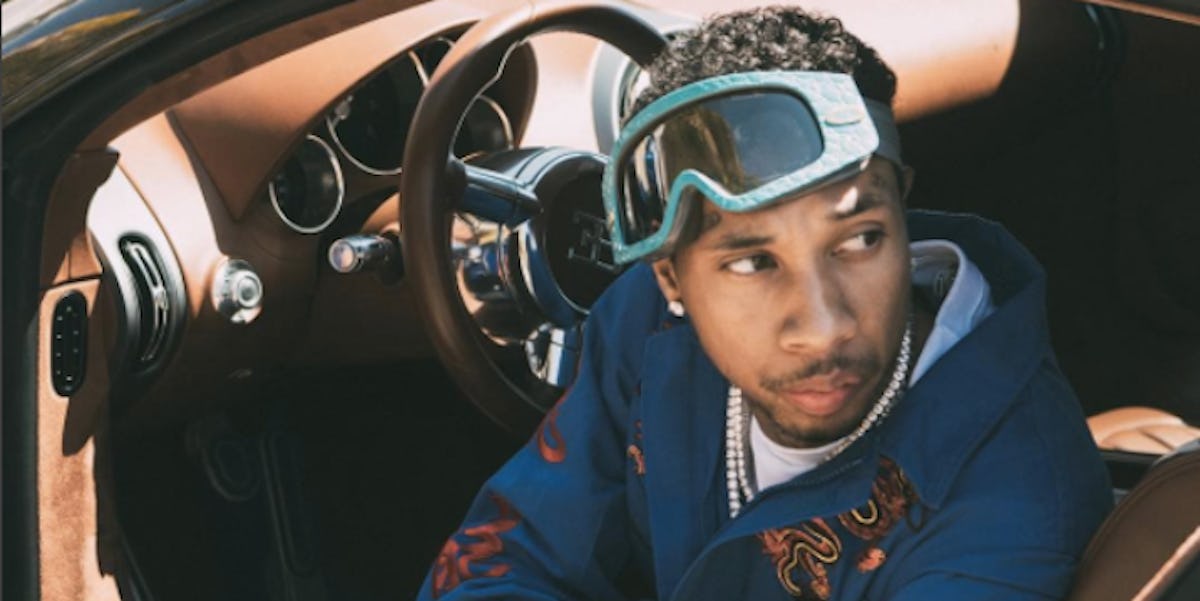 Tyga Handcuffed After Leaving Nightclub, So He's Not Having The Best Month
Instagram
Tyga is really in a rough patch right now. The rapper just broke up with Kylie Jenner, moved out of her house and now he's being taken in by the police.
On Tuesday night, Tyga was pulled over by the police and handcuffed after leaving a nightclub, E! News reports. Apparently, the 27-year-old rapper ran a stop sign and didn't have license plates on his vehicle. Tyga was handcuffed and led into a police car.
The police also administered a sobriety test on Tyga, which he passed. He was released with a traffic violation, but no charge.
Apparently, Tyga had paper plates on his new Mercedes G-Class because he had just purchased it earlier that day. He posted a few pics of his new whip on Instagram the morning of his run-in with the cops, and sure enough there were no license plates to be seen.
Thankfully, Tuesday night was just a minor traffic offense for Tyga. Since he wasn't actually taken in, Tyga didn't have to call Kylie up to come bail him out... which would have been pretty awkward since the two broke up a couple weeks ago.
After several years together, Kylie and Tyga ended their relationship earlier this month — of course, the couple have already broken up a bunch of times before.
Now, Kylie is going forward with her own reality show on E! called "Life of Kylie," and Tyga is releasing mixtape tracks under the his could've-been-brother-in-law Kanye West's record label.
This traffic violation isn't Tyga's first run-in with the law. In the past, the rapper has been sued by background dancers in his "Make It Nasty" video who alleged he filmed their breasts without consent.
He was later sued by a jeweler alleging he stole hundreds of thousands of dollars worth of jewelry, and then a former landlord alleging he didn't pay rent.
This recent car issue sounds like just a tiny hiccup for Tyga, though. Hopefully he's got clear roads ahead of him.
Citations: Tyga Handcuffed After Leaving Avenue Nightclub in Hollywood (E! News)